Kratz welcomes new opportunity with Royals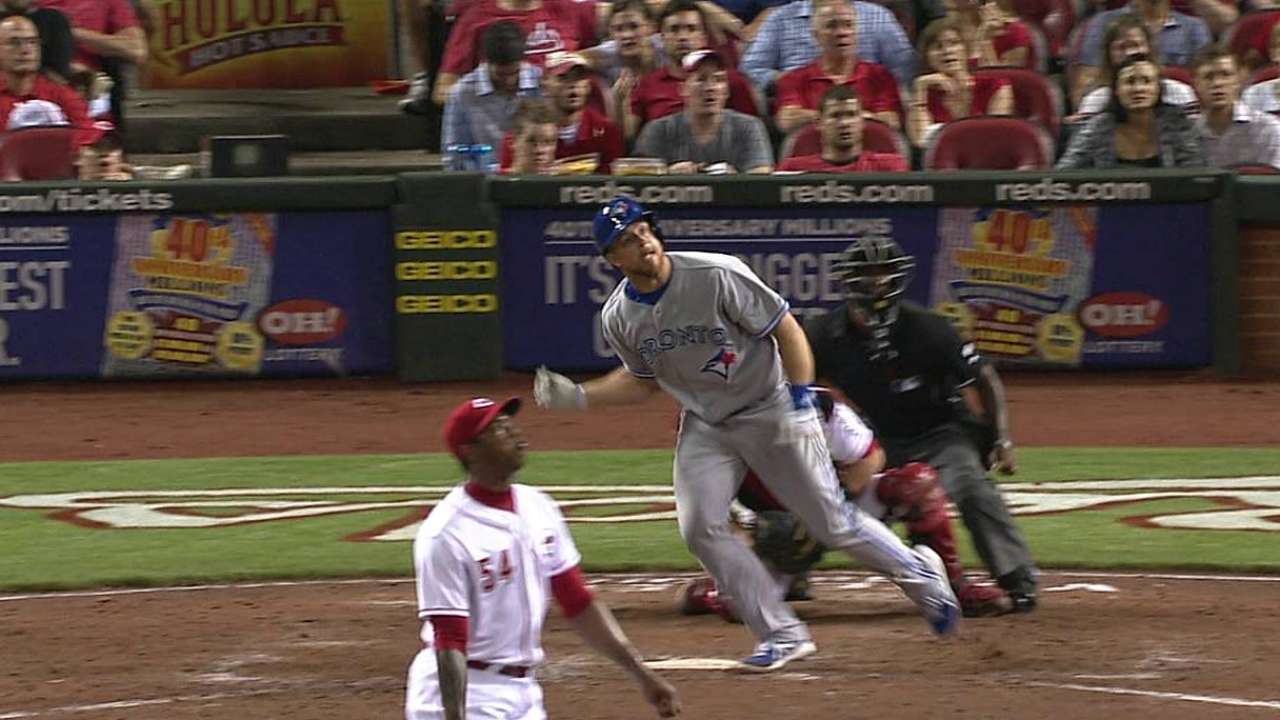 KANSAS CITY -- It took eight-plus seasons in the Minor Leagues before catcher Erik Kratz finally made his Major League debut at age 30. That's a long wait.
"Well, they didn't call me. Either that or I didn't have a cell phone, one of the two," Kratz said.
Obviously the newest guy in the Royals' clubhouse has a sense of humor. Since he made his debut in 2010 with Pittsburgh, Kratz has logged parts of five seasons and 163 games in the big leagues.
Kratz was obtained from Toronto on Monday in a deal that also brought Minor League pitcher Liam Hendriks in exchange for third baseman Danny Valencia. Kratz, now 34, will replace Brett Hayes, who was designated for assignment, as the backup for starting catcher Salvador Perez.
Drafted by Toronto in 2002's 29th round, Kratz spent most of his Minor League time in the Blue Jays' system before going the free agent route that finally landed him in the Majors.
"It was something that was tough, it's not ideal but not everybody has the same path," Kratz said. "It wasn't meant for me to be up there; it wasn't that I wasn't good enough, it just meant it didn't happen. They chose other people in front of me but I was very blessed to get an opportunity and now I've got a decent amount of time in the big leagues, but I'd definitely like to have more."
Kratz hit a home run off the Royals' Wade Davis last year for Philadelphia in the Phillies' home opener, a 13-4 victory.
"My dad still has the ball. That was my first Opening Day start, or home opener start, and it's got the little insignia on the ball and everything. A fan gave it to me so I gave him a bat and gave it to my father on Father's Day," Kratz said.
A treasured memento for Dad?
"I don't think he hits BP with it, no," Kratz said.
Dick Kaegel is a reporter for MLB.com. This story was not subject to the approval of Major League Baseball or its clubs.