Perez shows off pickoff move vs. Twins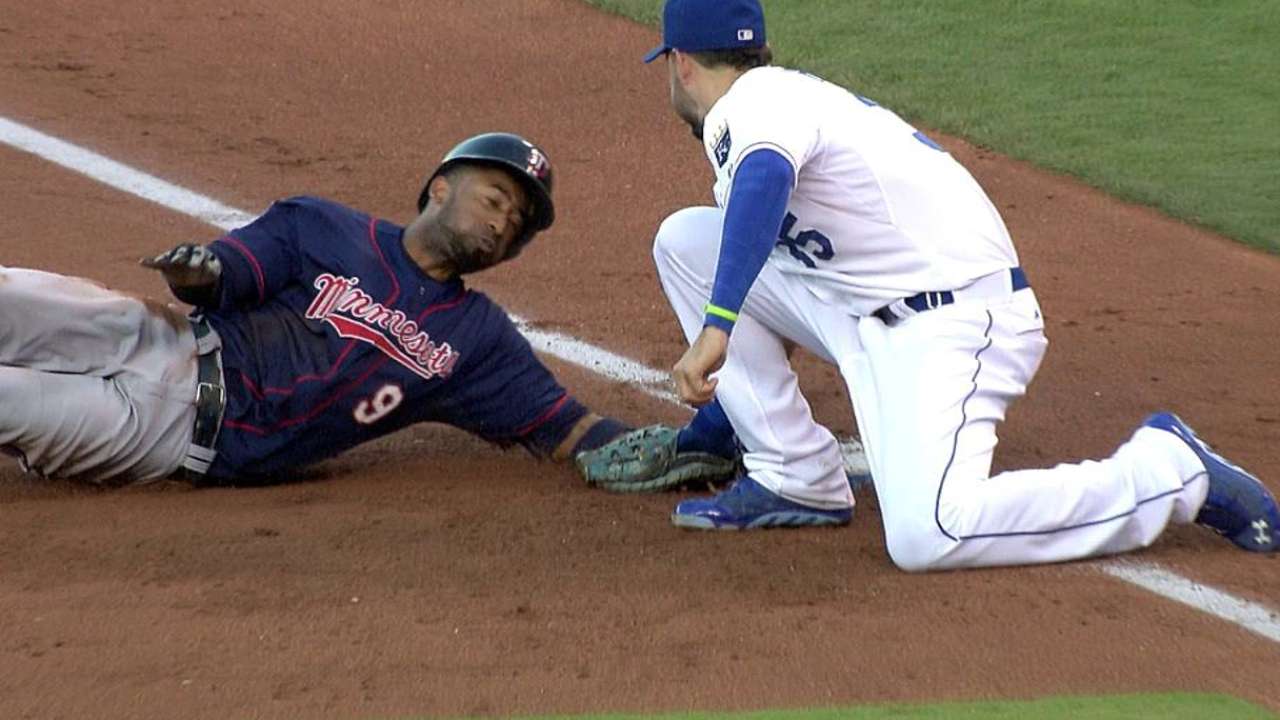 KANSAS CITY -- Salvador Perez added another one of his signature pickoffs to his already vast highlight reel in the Royals' 3-2 win Wednesday.
Perez caught the Twins' Eduardo Nunez venturing too far off first base in the third inning, notching his fourth pickoff this season. His 13 career pickoffs rank first in team history and sixth among active catchers.
With one out in the third, Kansas City's catcher whipped a throw from his knees over to first baseman Eric Hosmer, who slapped the tag on Nunez for the second out.
From Perez's Major League debut on Aug. 10, 2011, to Wednesday, his 349th career game, his arm has proved a veritable weapon. He picked off two players in his first MLB game behind the dish.
Royals starter Danny Duffy erased a baserunner, as well, in the next inning. Duffy picked off Sam Fuld at first base, after Minnesota's outfielder singled to lead off the inning. Like Perez, it was his fourth pickoff of the season and 13th of his career.
"Danny's worked really hard on his pickoff move and that step-off has gotten really, really effective for him," Yost said.
Jackson Alexander is an associate reporter for MLB.com. This story was not subject to the approval of Major League Baseball or its clubs.