Yost: Melvin doing 'phenomenal job' as A's skipper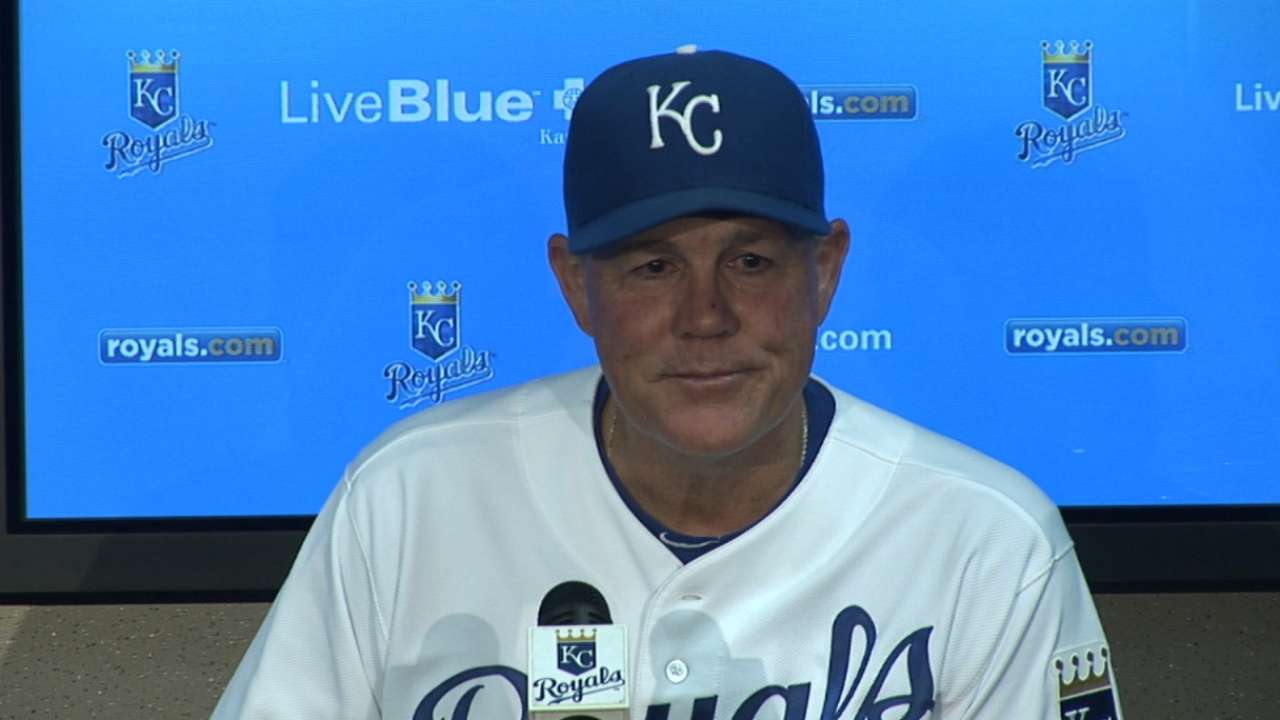 OAKLAND -- Entering Friday night's series opener, there was a bit of symmetry between the opposing managers. Both Royals skipper Ned Yost and A's manager Bob Melvin had racked up 786 career managerial wins over their 11 respective seasons on the bench.
"He's doing a phenomenal job," Yost said of Melvin. "[Twins manager] Ron Gardenhire and I were talking last night and he asked me where we were going. I said, 'Well, we've got to go to Oakland.' He's like, 'Oh man. I hate playing those guys. They never make a mistake. Everything they do is right.' They're just a tough, tough team. [Melvin] probably won't take a lot of credit for that, but he deserves a lot of credit."
The Royals will be the first team to face the A's since they rocked the baseball world on Thursday by sending slugger Yoenis Cespedes to Boston in exchange for ace Jon Lester and outfielder Jonny Gomes in a Trade Deadline deal. Lester is scheduled to make his A's debut against Jason Vargas and Royals on Saturday.
Even though many expect Oakland's league-leading offense to drop off without Cespedes' bat in the lineup, Yost said the A's are poised to make some noise in October.
"Look, with that pitching staff that they've got, you can afford to lose offense," Yost said. "That's what playoff teams are built on -- dynamite staffs, dynamite bullpen."
Alex Espinoza is a contributor to MLB.com. This story was not subject to the approval of Major League Baseball or its clubs.