Davis allows first extra-base hit of season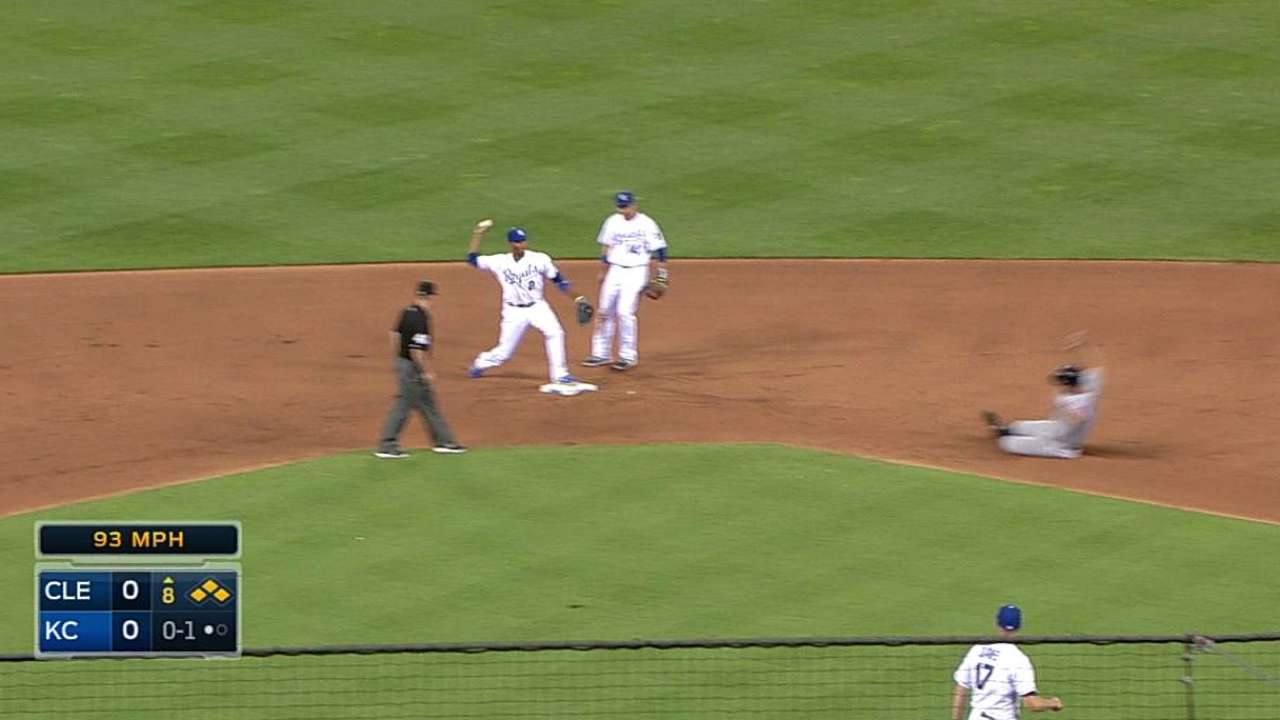 OAKLAND -- It took four full months, but Royals reliever Wade Davis finally allowed an extra-base hit on Thursday night against the Twins.
Before Kurt Suzuki's double in the eighth inning, Davis had faced 178 batters, giving up just 19 singles and 20 walks along the way. In fact, Davis was the only MLB pitcher to have made at least five appearances without giving up an extra-base hit this year, and Thursday marked his 44th outing.
"When guys put the ball in play, there's a good chance someone's going to get something that's going to be extra bases," Davis said. "And I've given up my fair share of extra-base hits before, so I guess that's pretty cool."
The Royals have moved Davis back and forth from the rotation to the bullpen in recent years, but 2014 has been his best season yet. Entering play Friday, Davis had a 0.97 ERA with a .127 opponents' batting average and 71 strikeouts in 46 1/3 innings pitched.
Davis, 28, looks like he's settled into a setup man role after making 24 starts for the Royals last year, but Yost hasn't committed to Davis being a reliever in the long-term.
"Everything goes year to year," Yost said. "We know he's got the ability to be a starter. But he's such a dominant guy at the back end of the 'pen that he could be a closer. He's got closer's stuff, he's got a closer's mentality. Those are all options for him."
Before Thursday, the last extra-base hit Davis allowed came on Sept. 17 of last year. He's only given up one run since April 23, posting a 0.25 ERA in the 36 innings since. With Davis and All-Star closer Greg Holland (29 saves, 1.77 ERA), Yost said it's been a luxury to have two shutdown arms at the back of the bullpen.
"It just really shortens the game to a seven-inning game and it doesn't matter, most nights, what the score is," Yost said. "As long as you've got the lead, you're probably going to walk out of there happy. Both of those guys have been phenomenal. That streak that [Davis] had with not giving up an extra-base hit til July 31 was unbelievable."
Alex Espinoza is a contributor to MLB.com. This story was not subject to the approval of Major League Baseball or its clubs.