With big lead, Royals play it safe with Duffy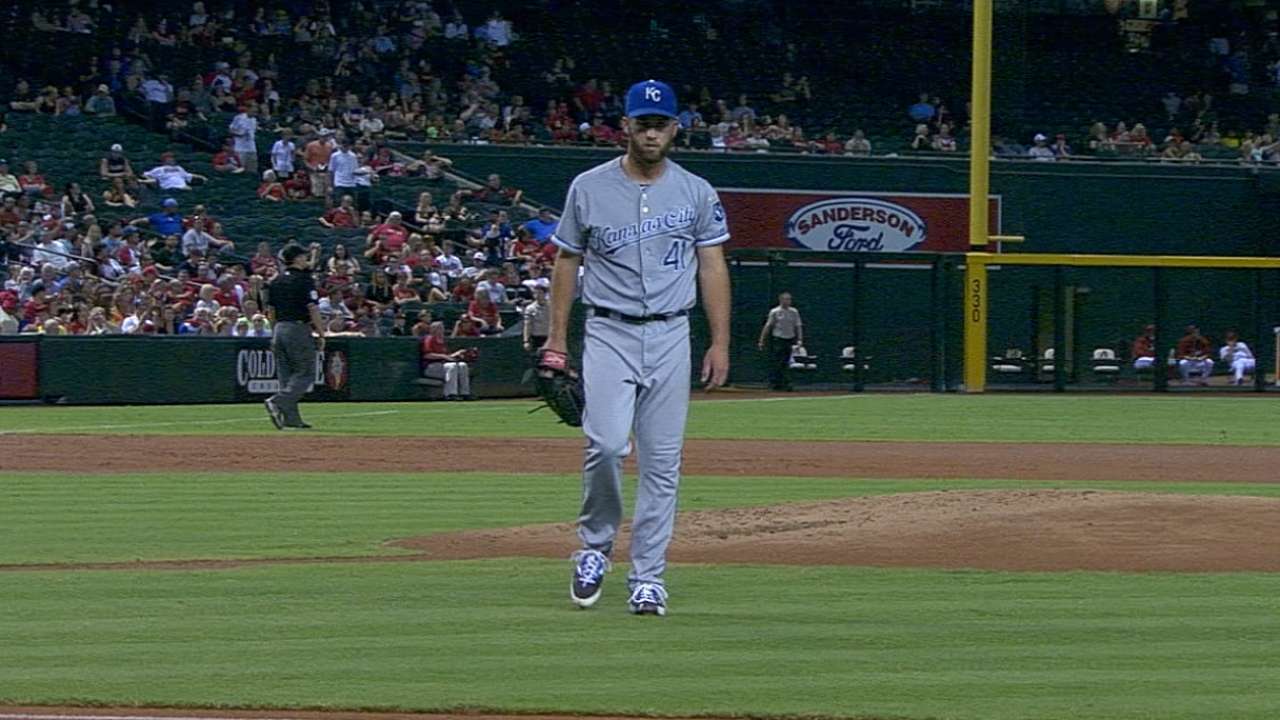 PHOENIX -- Left-hander Danny Duffy was limited to five innings in his victorious start on Tuesday night, pulled after the Royals were up 11-1 on the D-backs.
He'd thrown 94 pitches by then and could have gone another inning, but manager Ned Yost figured there were plenty of reasons to take him out.
"I didn't want to take him much past a hundred. We're in the hot part, the middle part of the summer, and I want him strong for the end," Yost said. "I saw no reason to. We had a 10-run lead, we had guys that were well-rested."
So three relievers, Jason Frasor, Francisley Bueno and Aaron Crow finished the job.
Dick Kaegel is a reporter for MLB.com. This story was not subject to the approval of Major League Baseball or its clubs.