Royals now second-oldest team in Major Leagues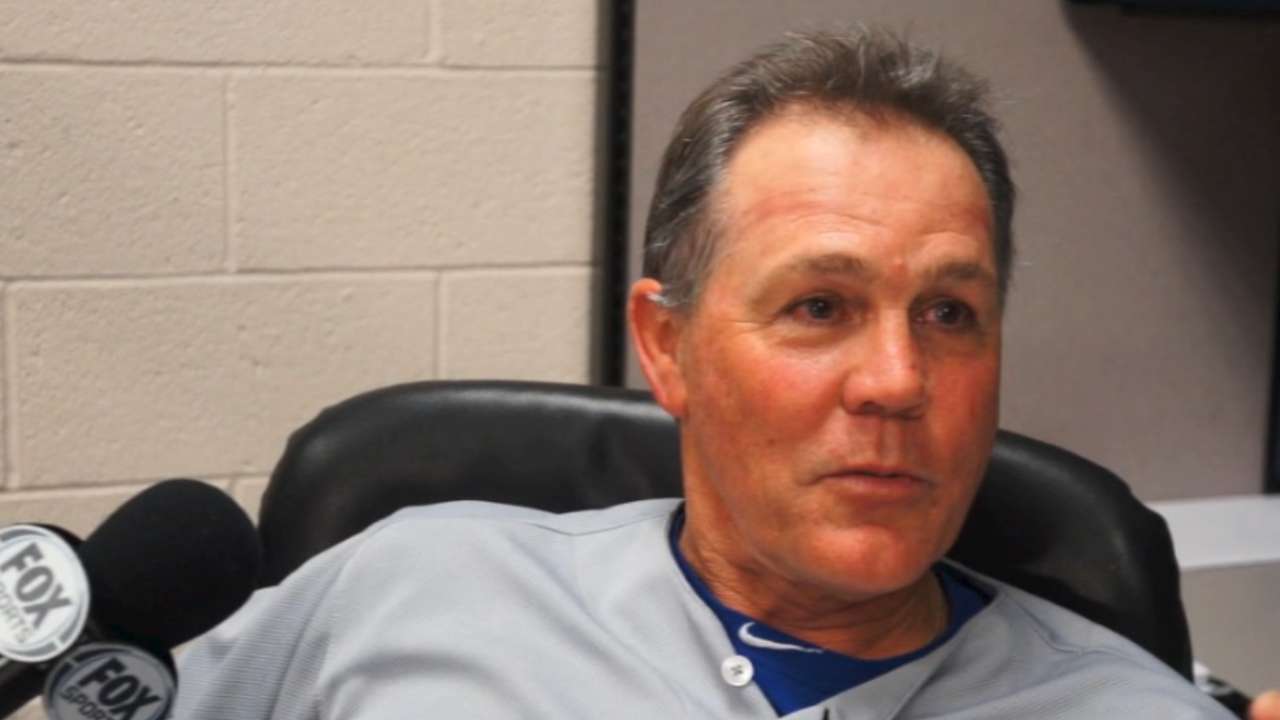 PHOENIX -- Forget that image of the Royals as a fuzzy-cheeked band of youngsters, just trying to make their way in the adult baseball world.
In fact, according to STATS.com, the Royals are now the second-oldest team in Major League Baseball at an average of 30 years, 231 days for the 25-man roster. That's right, the second oldest in the Majors.
Only the Yankees, at 31 years, 275 days, are older.
"That shocked me," Royals manager Ned Yost said.
That's largely a result of the Royals loading up with veterans to help in the push for a postseason berth -- guys like outfielder Raul Ibanez, 42; pitchers Scott Downs, 38, and Jason Frasor, 37 next Saturday, and catcher Erik Kratz, 34. Pitchers Bruce Chen, 37, Jeremy Guthrie, 35, and Francisley Bueno, 33, were already in house.
"Our core is young but our team is obviously not anymore," Yost said.
Dick Kaegel is a reporter for MLB.com. This story was not subject to the approval of Major League Baseball or its clubs.