Bullpen enjoys night off thanks to Guthrie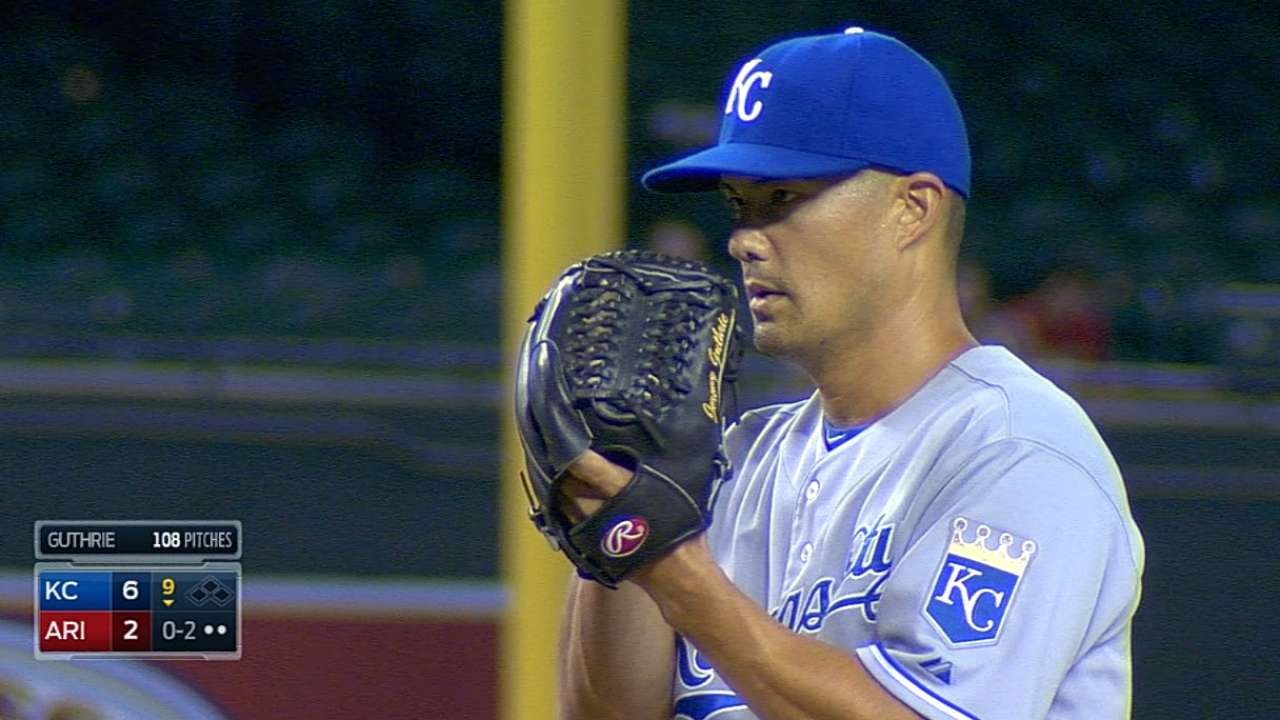 KANSAS CITY -- Before Jeremy Guthrie finished the Royals' first complete game of the season Thursday night at Phoenix, Greg Holland was limbering up in the bullpen.
Not too seriously, though, with the D-backs down 6-2.
"They were going to have to get two guys on and nobody out for me to get in the game, so after they get the first out, you don't ever want to break the concentration," Holland said. "Something would really have to go wrong, and the way Guthrie was pitching, I wasn't too worried about it."
Wade Davis was also throwing during the eighth inning, but the entire bullpen got the night off for the first time all year.
"That really helps the bullpen out," Holland said. "A lot of people don't understand that, but a day where no one pitches makes a big difference down the stretch."
Dick Kaegel is a reporter for MLB.com. This story was not subject to the approval of Major League Baseball or its clubs.