Royals, wives to bring toys to kids at hospital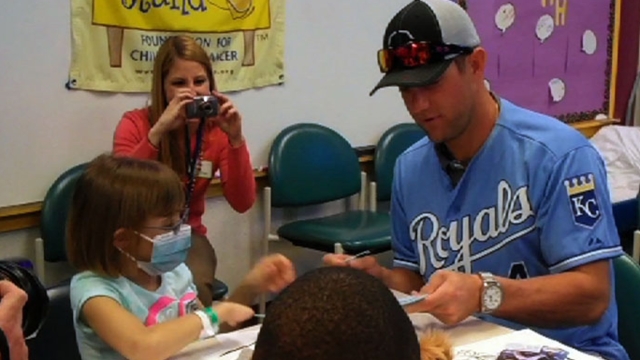 KANSAS CITY -- Several Royals players and their wives will put the playoff chase aside for a while Monday morning when they deliver toys to young patients at Children's Mercy Hospital.
The "Toys of Summer" effort is being led by Greg and Lacey Holland. They'll be joined by Alex and Jamie Gordon, Jeremy and Jenny Guthrie, Luke and Ashley Hochevar, Mike and Stephanie Moustakas, Jason and Shelley Vargas, and Billy Butler.
The event is closed to the public.
Dick Kaegel is a reporter for MLB.com. This story was not subject to the approval of Major League Baseball or its clubs.