Stiff neck lands Downs on 15-day DL
Transaction makes room for recently acquired outfielder Willingham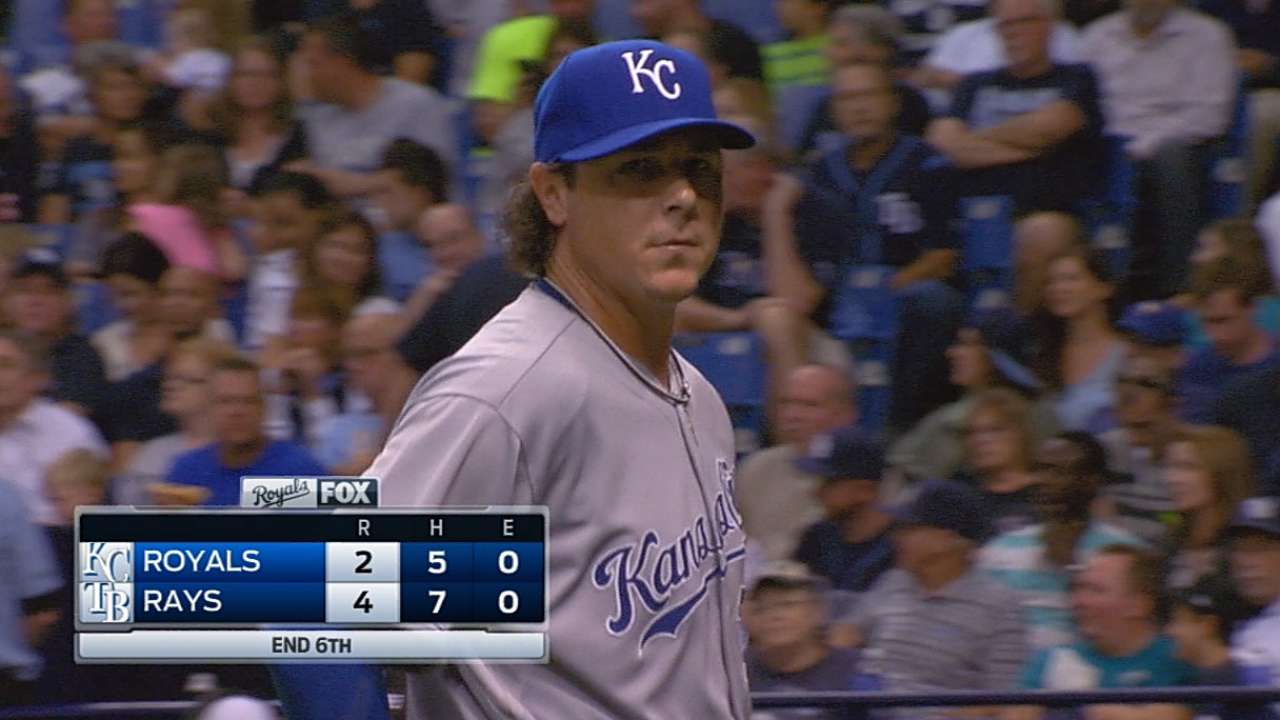 KANSAS CITY -- Left-handed pitcher Scott Downs was placed on the Royals' 15-day disabled list on Tuesday, clearing a roster spot for newly acquired outfielder Josh Willingham.
Downs was diagnosed with a cervical facet sprain with spasms; translated, that means he woke up with a stiff neck on Monday.
The affliction made things difficult with Downs' pitching motion, and officials put him on the DL backdated to Aug. 3, the day after he last pitched at Oakland.
Downs, signed as a free agent on July 6, has made 12 relief appearances for the Royals, posting a 3.48 ERA and receiving one loss. He began the season with the White Sox, pitching in 38 games.
Willingham was obtained on Monday from the Twins in exchange for Triple-A pitcher Jason Adam.
Dick Kaegel is a reporter for MLB.com. Jackson Alexander is an associate reporter for MLB.com. This story was not subject to the approval of Major League Baseball or its clubs.