KC's acquisitions bring veteran clubhouse presence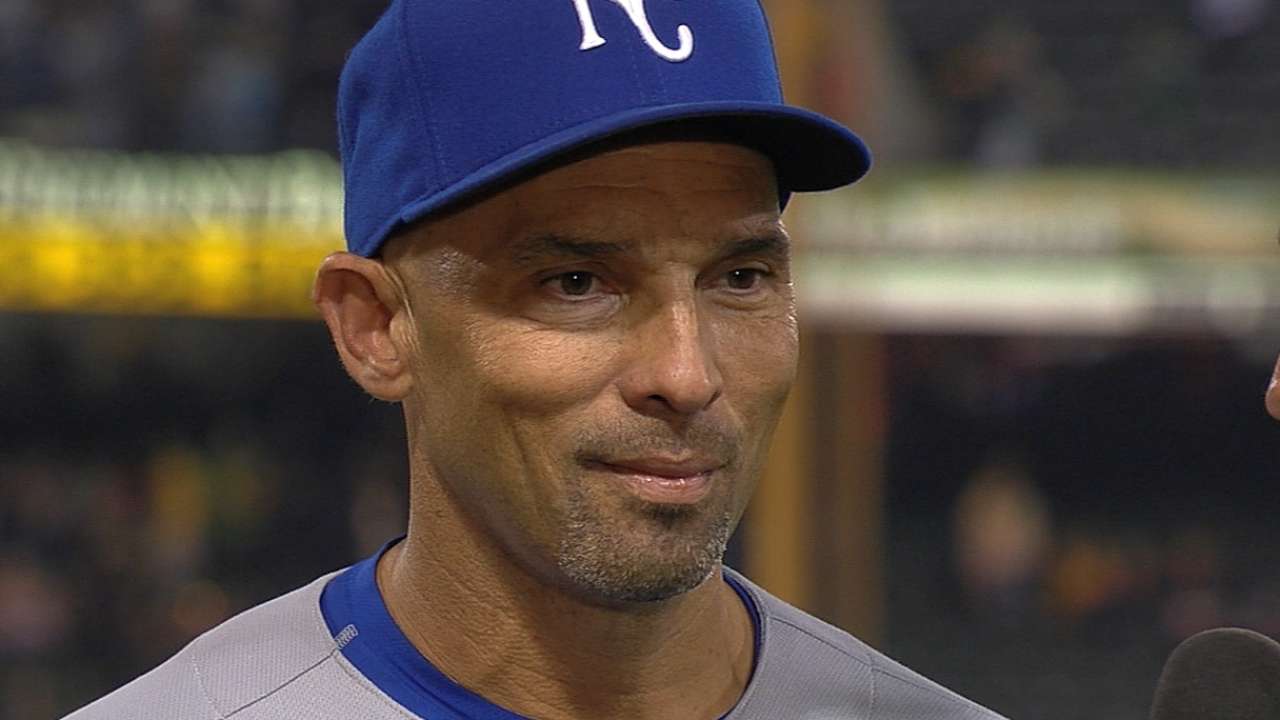 KANSAS CITY -- The Royals' four acquisitions during this season all share a pair of characteristics that made them enticing for Kansas City: experience and compatibility.
Outfielders Raul Ibanez and Josh Willingham and relievers Scott Downs and Jason Frasor brought a combined 54 years of Major League experience. Additionally, they all are high-character guys in the clubhouse.
Kansas City traded for Willingham and Frasor and they signed Ibanez and Downs.
"[Frasor], Scott Downs, Willingham now, Raul Ibanez -- adding all these veteran-type guys has been a great addition for our team, not only for what they're able to do on the field, but their makeup and their competitiveness and the way they go about the game. They're all great additions for us," Royals manager Ned Yost said.
After a quiet Trade Deadline, Kansas City swapped Minor Leaguer Jason Adam for Willingham on Monday. The front office viewed Willingham and his power-hitting, on-base percentage pedigree as being worth taking on $1.84 million in salary for the remainder of the year. Willingham has started all three games since joining the Royals.
Kansas City parted ways with Minor Leaguer Spencer Patton to acquire Frasor on July 16. Entering Thursday, he provided six scoreless innings for his new team.
Downs went on the disabled list with a sprained neck Tuesday and Ibanez primarily serves as a left-handed bat off the bench. But they remain an integral presence in the locker room with 32 years of MLB experience between them.
Yost confirmed that makeup and character factor into the free agents or trade targets the team seeks.
"That's a major consideration," Yost said. "We look at makeup as well as we do talent and ability. It's important that you have a clubhouse full of winners, that you have a clubhouse full of guys that aren't selfish and aren't in it for themselves, that they're in it for the city, for the organization and to play winning baseball for the team. These guys all have that huge reputation of being able to do that as well as being quality, experienced players."
Dick Kaegel is a reporter for MLB.com. Jackson Alexander is an associate reporter for MLB.com. This story was not subject to the approval of Major League Baseball or its clubs.