Hosmer told to rest injured hand for another week
Royals first baseman on the mend, but his doctors advise against resuming activities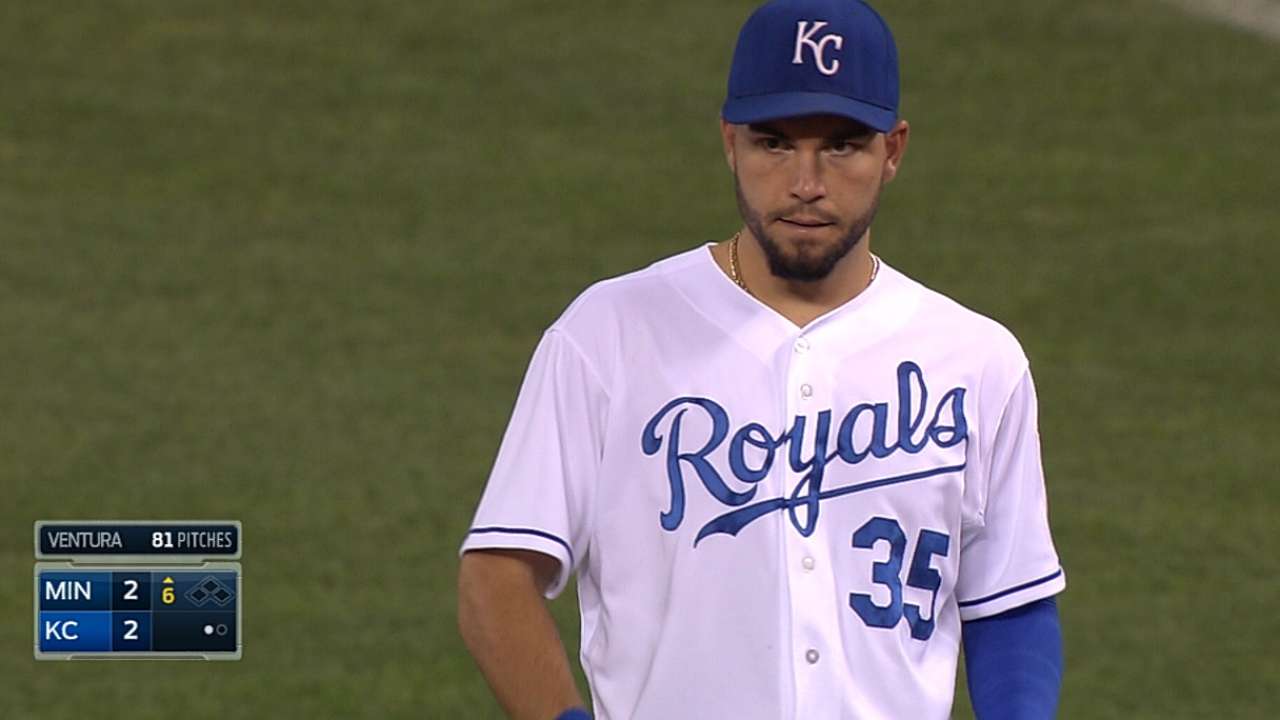 MINNEAPOLIS -- Royals first baseman Eric Hosmer was disappointed because he'd hoped to start swinging a bat by Friday, but the doctors told him no-go.
Hosmer underwent a CT scan and an X-ray on Thursday at the University of Kansas Medical Center and he was told to cool it.
"Just kind of lay off for a week and get checked up again," Hosmer said. "But it's healing well and healing at a good pace, so they like what they're seeing. So we're just going to wait another week, take another picture and see where we're at."
It might even be longer than a week or until Hosmer and the Royals return from their road trip on Aug. 25. He's been on the disabled list since Aug. 2 due to a fractured third metacarpal in his right hand when he was hit by a pitch on July 20.
"They're starting to show some improvement in there," manager Ned Yost said. "That line is starting to calcify, but it's not all the way through in there. They want to wait until they get more healing."
Dick Kaegel is a reporter for MLB.com. This story was not subject to the approval of Major League Baseball or its clubs.