Hall of Fame skipper Cox is pulling for Royals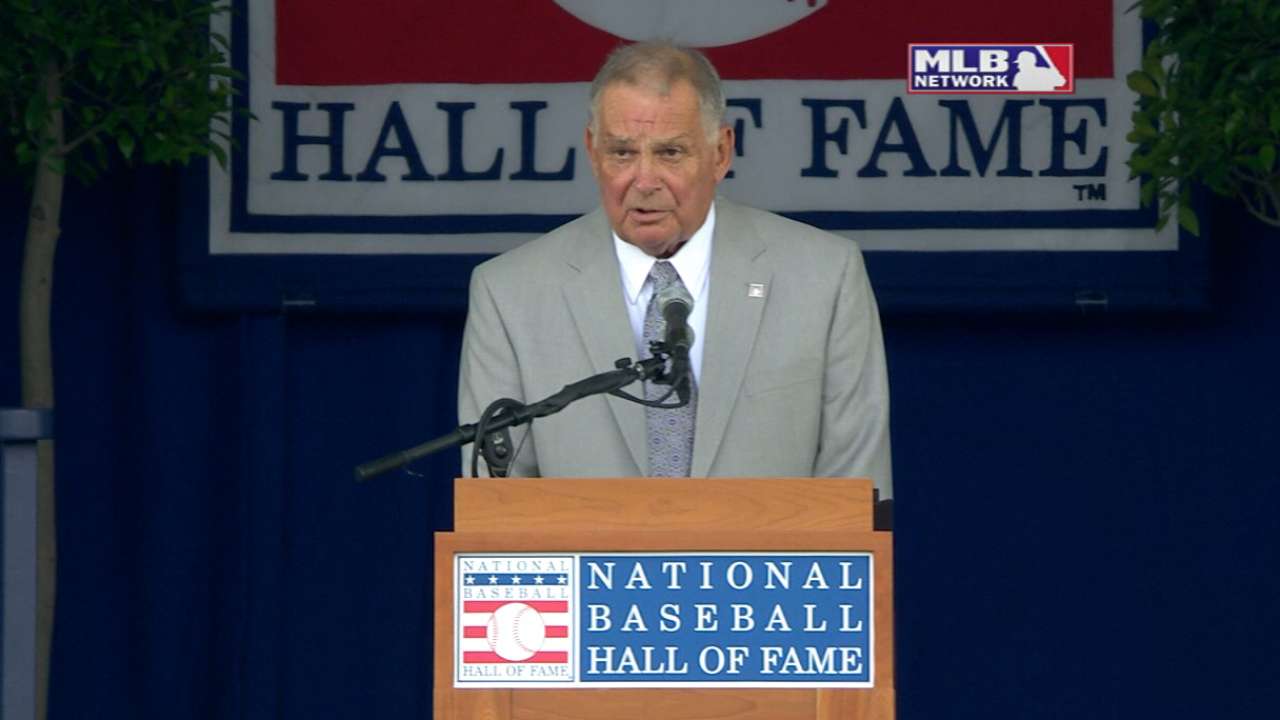 MINNEAPOLIS -- Manager Ned Yost and the Royals have a Hall of Fame rooter in the recently inducted manager, Bobby Cox.
Yost served on Cox's staff during the 14-year playoff run his Atlanta Braves had. Cox is paying close attention to his ex-coach's Kansas City team.
"You play the game, you get on the bus, you go to the airport and you're like, 'OK, that was a good game,' but Bobby texted me last night," Yost said and read from his phone:
"Hey Ned, I saw your game today. I have to admit, I haven't seen a more thrilling game in a long time. Pulling for you guys so hard. Fun to watch. Keep 'em going."
Cox has joined Yost and his partners in the vast new LakePointe Sporting Community being built north of Atlanta and he has followed the Royals day to day.
"He always has. When he was managing and I was in Milwaukee and moved to Kansas City, when his game was over, he'd get in his car and drive home, which is like a 40-minute drive, and he'd listen to our game every night," Yost said.
"When I talked to him the other day, he said, 'I'm promising you right now, if you make the playoffs, I'm going to be there for those games,' ... He said, 'Yeah, I'm going to sit there in the stands and watch you sweat like I sweated for 14 years."
Dick Kaegel is a reporter for MLB.com. This story was not subject to the approval of Major League Baseball or its clubs.