Umps give Yost reprieve after arguing balk call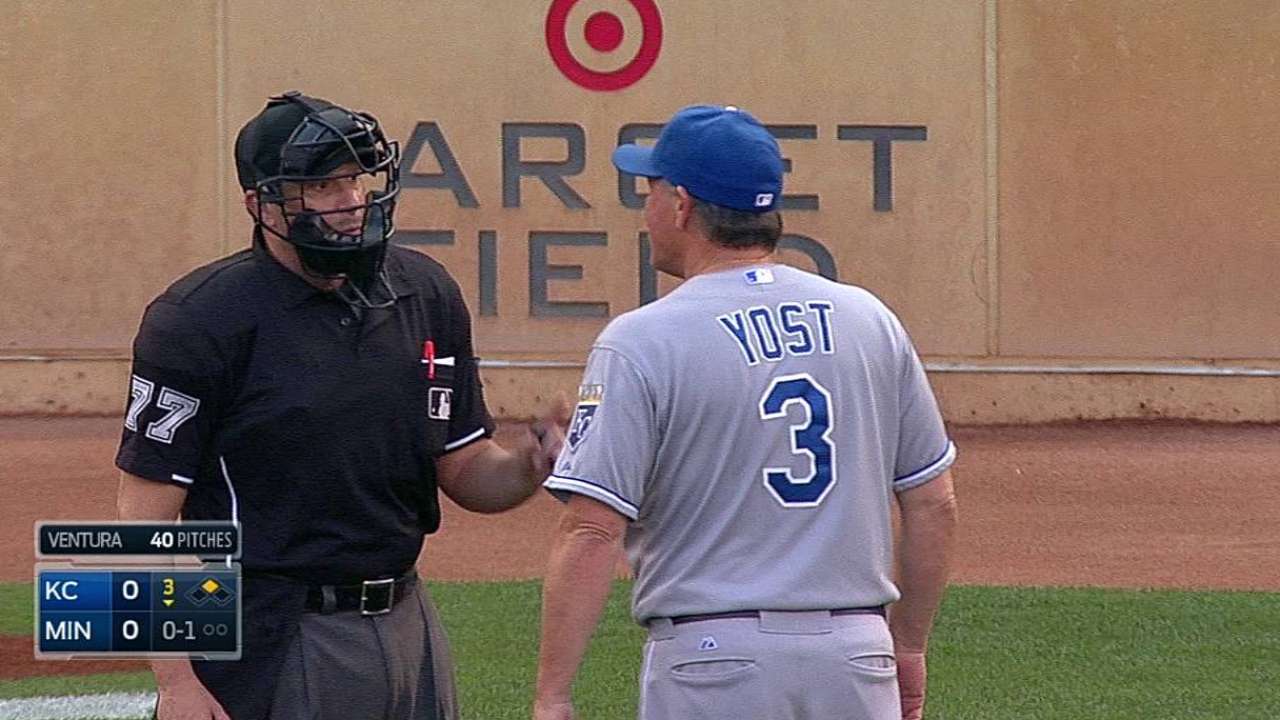 MINNEAPOLIS -- After issuing one of his six walks on Saturday night, the umpires called a balk on Royals starter Yordano Ventura in the third inning.
While the Twins' Jordan Schafer was waved to second base, Royals manager Ned Yost scampered out onto the field, apparently curious about the balk call. But he quickly retreated without saying much or getting an explanation either.
"[The umpire] kind of did me a favor by not throwing me out there," Yost admitted. "My interpretation was that he didn't step off [the rubber] but the replay and the naked eye clearly showed that he stepped off. That's one of those plays where they don't talk to you about it. You're not allowed to argue a balk, it's automatic ejection, so they kind of did me a favor right there."
Yost was allowed to return to the dugout and continue managing in what became a 4-1 loss.
Dick Kaegel is a reporter for MLB.com. This story was not subject to the approval of Major League Baseball or its clubs.