Perez back in lineup one day after injuring knee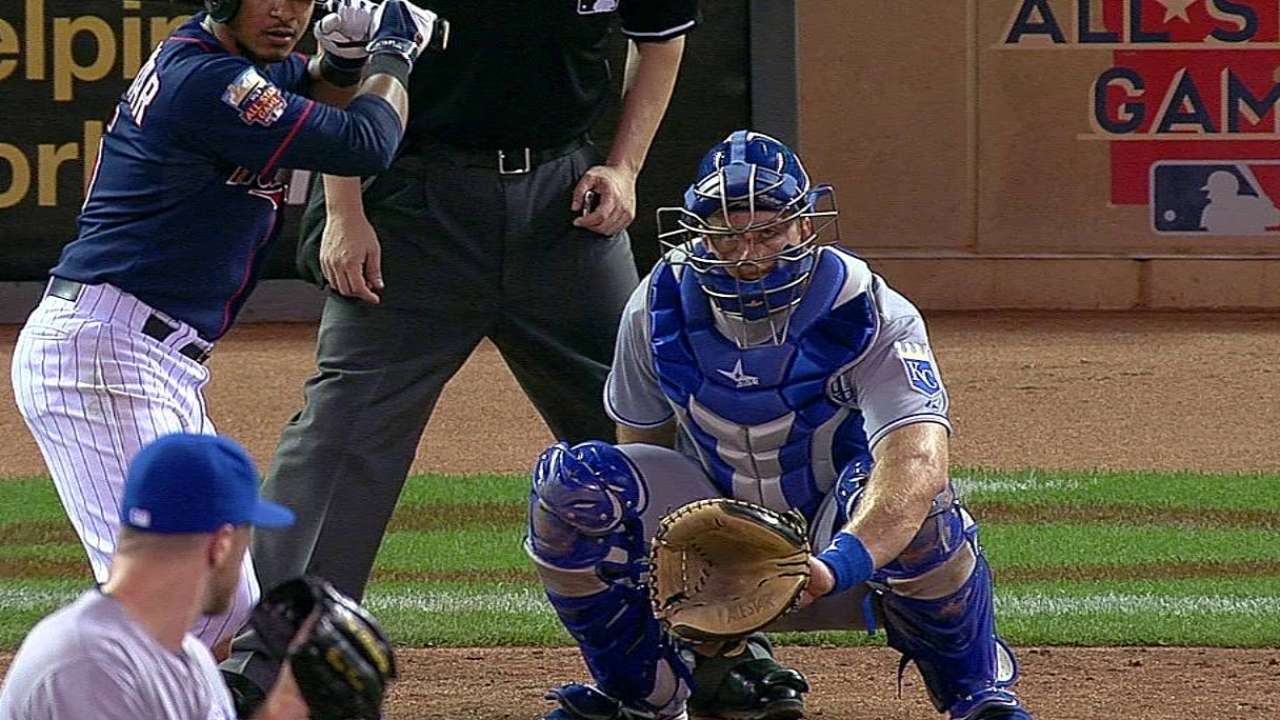 DENVER -- Royals catcher Salvador Perez was "one hundred percent" certain he'd be ready for Tuesday one day after being removed from Kansas City's 6-4 victory over the Twins with a sore right knee.
Turns out Perez is a man of his word as he was back and batting third for the Royals' series opener against the Rockies.
Perez's injury occurred while running the bases in the fifth inning Monday. According the Royals manager Ned Yost, Perez felt a pinch in his right patella tendon when he stopped on his turn around second.
He ended up staying in the game and catching two more innings before being removed for Erik Kratz in the seventh. Before eventually deciding he was too sore to continue, Perez was in constant communication with the trainers and Yost about the injury.
In the midst of one the most important pennant chases in Royals' history, Yost couldn't be happier with that type of dialogue.
"It's paramount this time of the year for all of our players," Yost said of Perez's honesty. "We pride ourselves on communication. We don't look down on anybody because we trust them. If they say that it's going to be a struggle for them to go, we trust them. If they say they're OK, we trust them."
That constant communication is what has allowed Perez to play in 114 games this season, second-most among catchers behind Jonathan Lucroy (116).
"We talk to him every single day," Yost said. "We teach him the difference between thinking with his heart and thinking with his head. He's starting to understand that a little bit, the importance of having him strong every single day."
Perez is batting .268 through 436 at-bats, with 50 runs scored and 53 RBIs.
Cody Ulm is an associate reporter for MLB.com. This story was not subject to the approval of Major League Baseball or its clubs.