Yost rewards Colon with start at third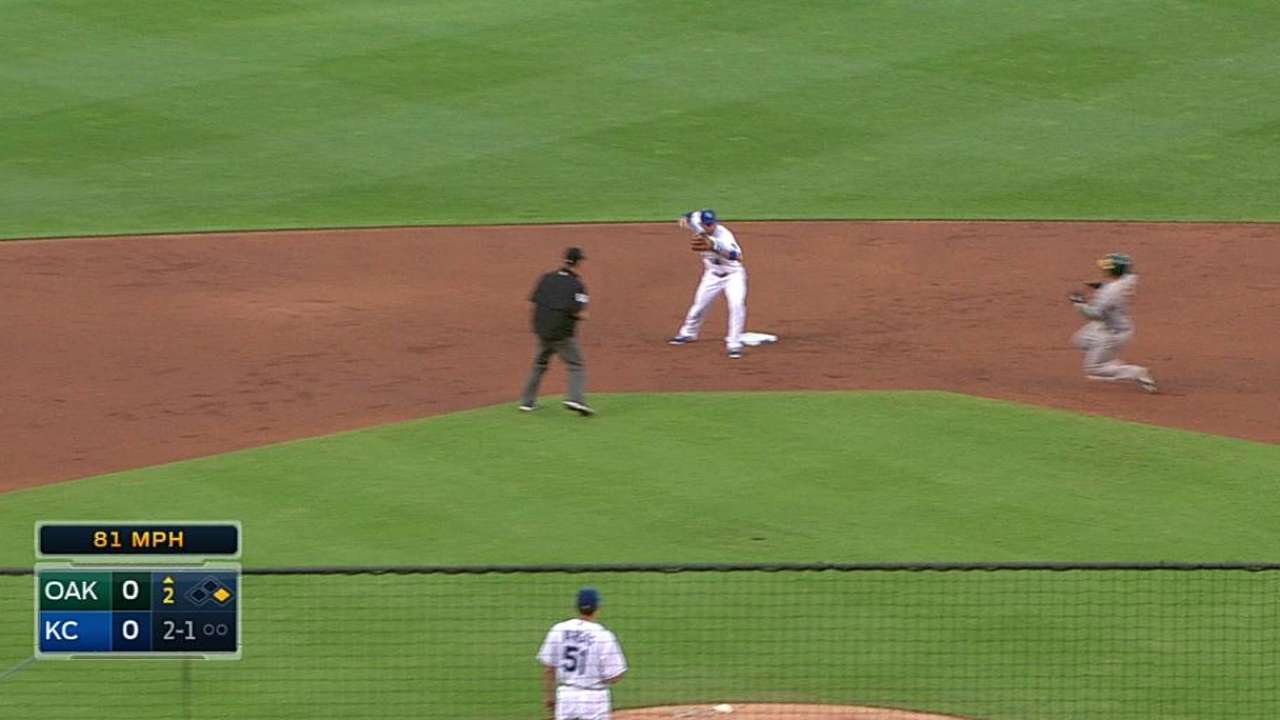 DENVER -- While it wasn't exactly glamorous, Christian Colon came through with a big-time play Tuesday when he was asked to pitch-hit in the eighth. And on Wednesday, manager Ned Yost rewarded him with a start at third and a chance to prove himself in the leadoff role.
After three straight Royals reached to load the bases with two outs in the seventh, Colon took three straight 95 mph fastballs from left-hander Rex Brothers to walk in a run.
By also keeping the inning alive, Colon set up Omar Infante's two-run double in the next at-bat. That gave the Royals a 7-2 lead, which might have seemed excessive until the Rockies got two back in the ninth off left-hander Francisley Bueno.
One day after the Royals' 22nd win in their last 27 games, Yost said he hasn't been around many rookies with the poise and professionalism of Colon.
"He's just solid, solid winning-type baseball player that is prepared for any task you may have available for him that day," Yost said.
Colon, the Royals' fourth overall Draft selection back in 2010, has hit .385 (10-for-26) with four doubles and six runs in his first taste of Big League action this season.
With left-hander Jorge De La Rosa on the mound, his start isn't exactly surprising until you consider how adamant Yost has been about Mike Moustakas being his everyday third baseman this season.
In 104 games, Moustakas has posted career-lows in average (.202) and on-base percentage (.262).
Likewise, if Colon proves himself in the leadoff position, it could lead to more opportunities. Despite owning the third highest team average in the Majors at .265, the Royals have produced the fifth lowest on-base plus slugging percentage in the American League from the one-hole (.696).
Cody Ulm is an associate reporter for MLB.com. This story was not subject to the approval of Major League Baseball or its clubs.