Perez scratched with sore right knee, to have MRI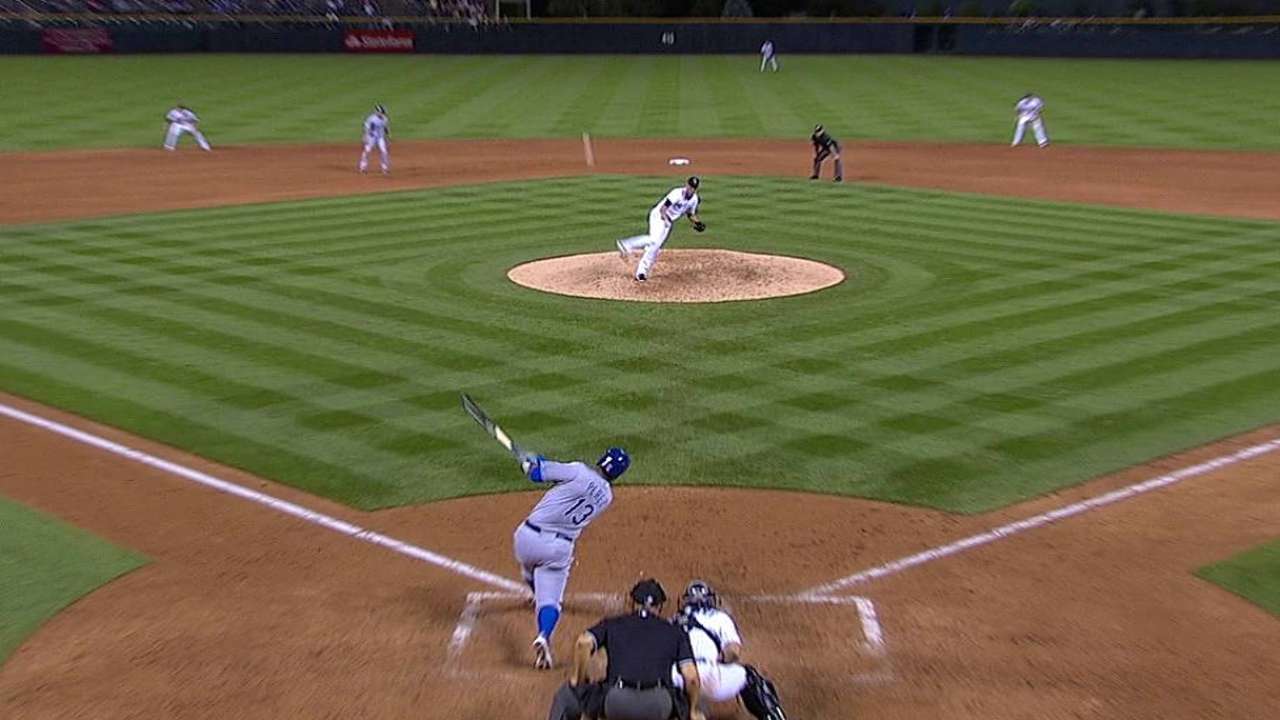 DENVER -- Royals catcher Salvador Perez will go for an MRI on his sore right knee Thursday after he was a late scratch for Wednesday's series finale against the Rockies.
According to manager Ned Yost, Perez "felt great" during stretching before his knee began tightening up right at the start of batting practice.
Perez felt the tightness in his right patella tendon region, the same area he felt a pinch in while rounding second base in the fifth inning of Monday's 6-4 win over the Twins. He ended up catching two more innings of that game before being removed for Erik Kratz in the seventh. But Perez was back and starting Tuesday against the Rockies and finished the 7-4 victory 1-for-5 with a double and one RBI.
After the Royals' 5-2 loss Wednesday, Yost emphasized the decision to rest Perez as just a case of playing it safe.
"With an off-day tomorrow, we wanted to take all the precautions and give him two days," Yost said.
The Royals originally ruled that there was no structural damage in Perez's knee after the injury first occurred Monday. The Royals still feel they have a good handle on his soreness, but Perez is going for an MRI "just to rule out anything," Yost said.
Perez has appeared in the second-most games of any catcher in the Majors behind the Brewers' Jonathan Lucroy. Through 115 games, the Royals All-Star is batting .268 with 15 home runs and 54 RBIs.
Two days after he became only the third American League player in the last four seasons to hit two homers in a game he didn't start, Kratz replaced Perez in the lineup again. He finished 0-for-2 but plated one of the Royals' two runs on a sacrifice fly in the fourth.
Cody Ulm is an associate reporter for MLB.com. This story was not subject to the approval of Major League Baseball or its clubs.