Willingham fitting in with Royals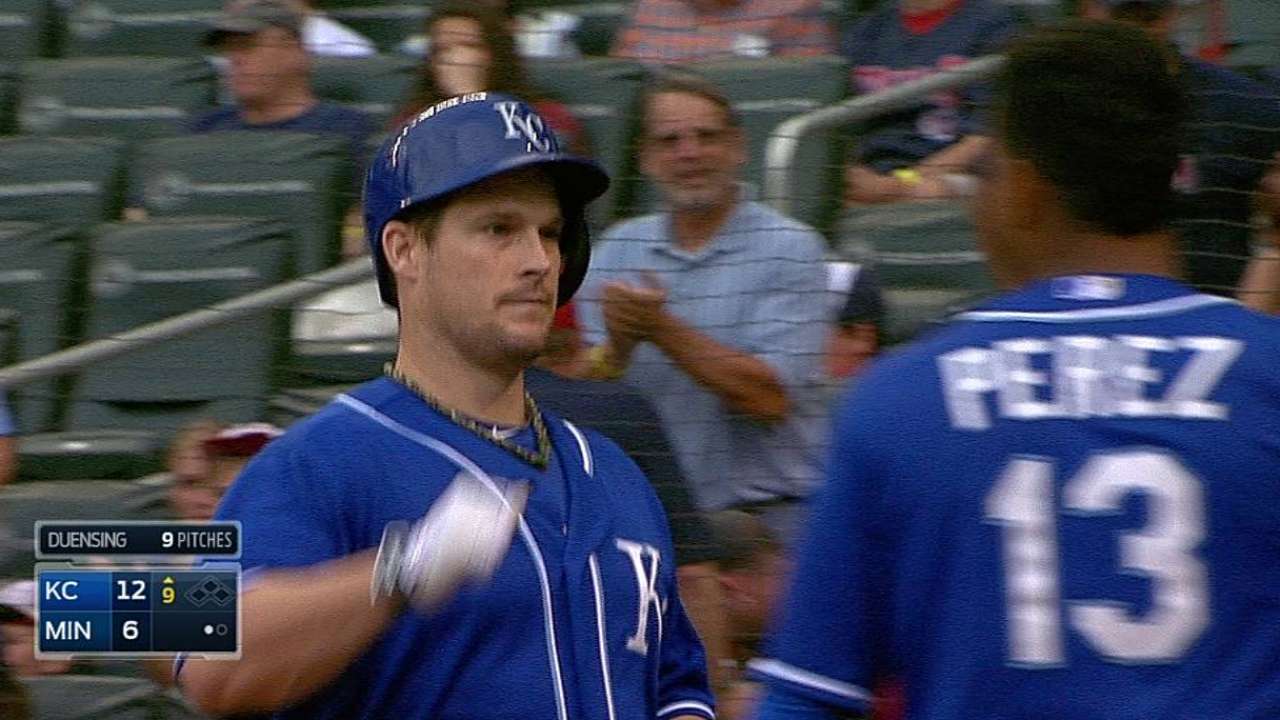 ARLINGTON -- Outfielder Josh Willingham has fit in nicely since being obtained from the Twins on Aug. 11.
Going into the series opener at Texas, he was 10-for-29 (.345) with four doubles, one home run and five RBIs.
"They were playing real well when they acquired me and I just want to come in here and chip in and I feel like I've been able to do that and just sort of keep the train rolling," Willingham said.
He was in Friday night's lineup as the designated hitter due largely to his career success against Rangers right-hander Colby Lewis.
"Colby's a guy that attacks the strike zone with his fastball and his breaking ball," Willingham said. "He's got a really good breaking ball so I think he's going to try and get strike one and go right at you and put the pressure on you. And I think that's something we need to do to him as an offense -- be aggressive and put the pressure on him."
Normally a left fielder, Willingham made a rare start in right field on Wednesday night at Colorado.
"It was something I'm not really used to but I've been working out there a little bit," Willingham said, "but obviously most of my experience has been in left field and I would say it was different. It took a couple innings to get used to everything but it was fine."
Willingham is working with outfield coach Rusty Kuntz and they go way back.
"Rusty and I go all the way to the year 2000, so I knew him when I came over here," Willingham said. "He worked for the Marlins when I got there. Rusty's a great coach and very smart. Also, he's funny and lightens the mood a lot."
Dick Kaegel is a reporter for MLB.com. This story was not subject to the approval of Major League Baseball or its clubs.