Yost concerned about wins, not numbers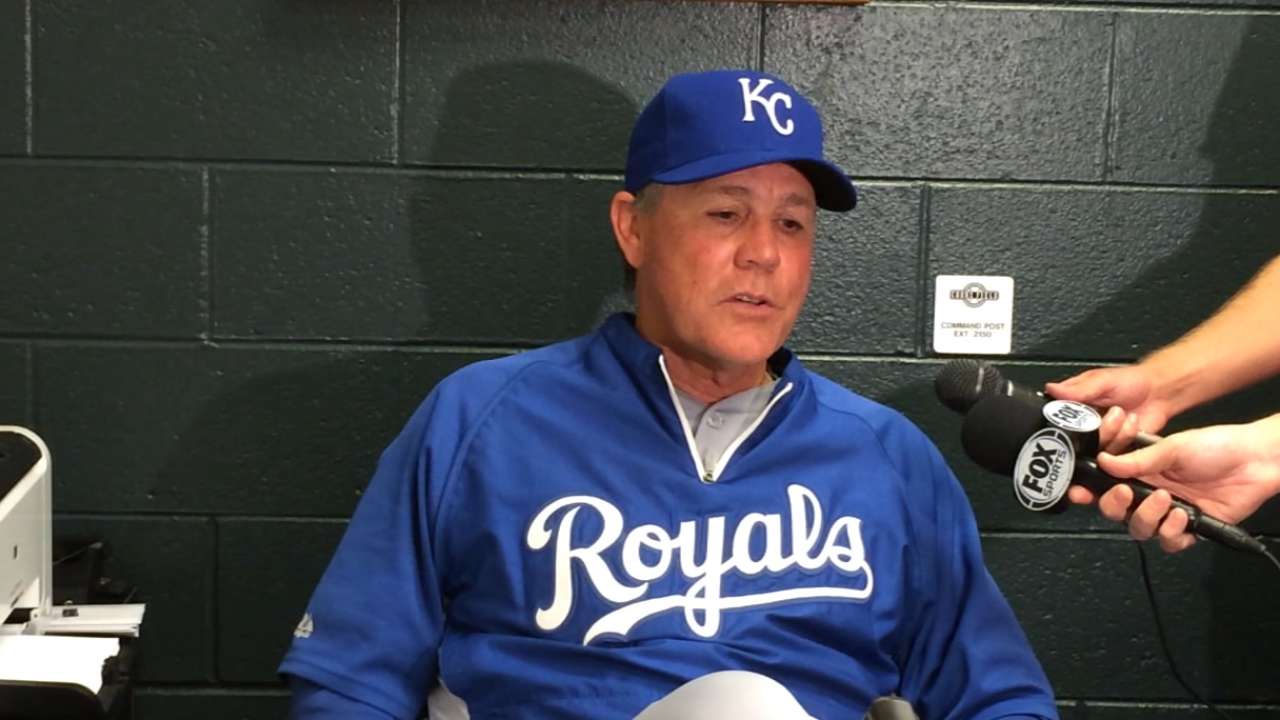 ARLINGTON -- Statistics? By this time in the Royals' run for the postseason, they mean little to manager Ned Yost.
The subject at the moment happened to be right fielder Nori Aoki, who was 11-for-29 before a 0-for-10 skid going into the Texas series.
"The only number I look at this time of year is wins," Yost said. "I couldn't tell you what he's been in his last 10 at-bats. Like Omar [Infante], he's got the ability to jump up and get four big hits in a game or get you one big hit to help you win. He does things."
Whether it's Aoki or Infante or anybody else, Yost has only one criterion these days: "Can you help us win? Put the best team out there that you think can help you win, then you maneuver off of it once the game starts.
"I can't tell you what anybody's hitting right now, I can't tell you what anybody's hitting in the last two weeks. I don't care about it. Can you do something to help us win tonight?"
He's eager to keep all his bench players involved and outfielder Jarrod Dyson has been something of a part-time regular.
"You pick your spots. I'm really trying to keep everybody playing, keep everybody sharp so if something happens late in the game, at least he's had some at-bats over the last four or five days," Yost said.
"We're doing it with [Christian] Colon, we're doing it with [Erik] Kratz, we're doing it with [Josh] Willingham, we're trying to pick spots for Raul [Ibanez], he looks really good right now. They're all producing, they're all doing fine."
Dick Kaegel is a reporter for MLB.com. This story was not subject to the approval of Major League Baseball or its clubs.