All-Star Perez returns to lineup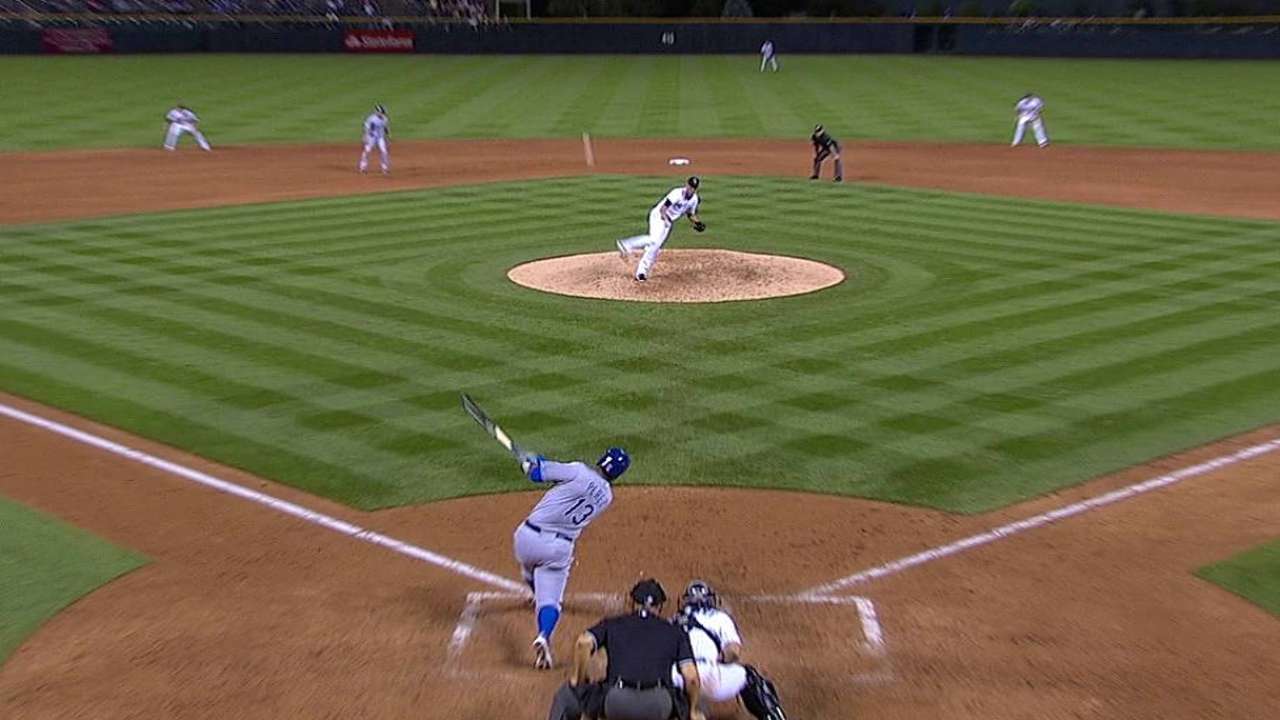 ARLINGTON -- As anticipated, catcher Salvador Perez was in the Royals' starting lineup on Friday night after clearing his MRI examination on Thursday's off-day.
Manager Ned Yost said that Perez, who pinched his right knee running the bases last Monday night at Minnesota, was "a little sore" below the kneecap in the patella tendon area and behind the knee.
Yost was asked how often Perez might be in the lineup going down the stretch.
"We've got 30-something games left," Yost said. "He's starting today, that's all I'm worried about."
There was no off-day examination on first baseman Eric Hosmer's right hand, which has him on the disabled list with a fractured third metacarpal. He's to be looked over again on Monday after the Royals return home.
"They were showing signs of healing, but they were hoping that crack had filled in more and it hadn't, but it was starting to," Yost said. "You can take an X-ray every day but what's the difference? It's not going to accelerate the process."
Out since Aug. 2, Hosmer isn't likely to be ready to go until after the Royals' Minor League clubs' seasons are over on Sept. 1.
"There's probably not going to be any rehab scenarios for him. So I don't know what I'm going to do there," Yost said. "He's going to be rusty."
The Royals want to be certain that the stress fracture is well-healed.
"You get one shot at this. You bring him back too early and that line opens up again, he's done for the year," Yost said. "So you make sure he's in a good spot and then you start cranking him up again."
Veteran left-handed reliever Scott Downs has been on the disabled list retroactive to Aug. 3 with a stiff neck.
"[He's] fine, better," Yost said. 'He's been throwing some sides. We've been looking for get him in some live BP sessions but we'll probably wait until we get home to do that."
Dick Kaegel is a reporter for MLB.com. This story was not subject to the approval of Major League Baseball or its clubs.