No panic: Perez gets night off because of heat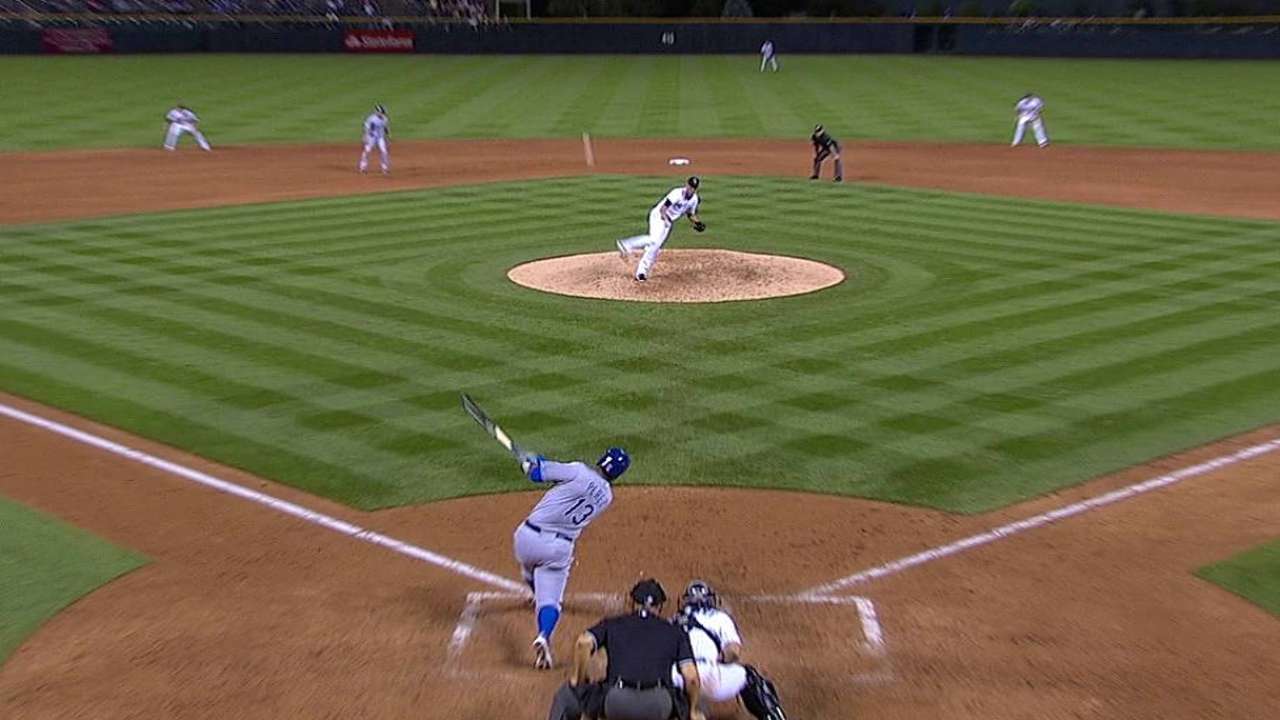 ARLINGTON -- Stop, don't touch that panic button. Yes, Salvador Perez was not in the Royals' starting lineup on Saturday night against Texas. No, there was nothing wrong with him.
Just a day off from the relentless Texas heat.
"He's 100 percent good," manager Ned Yost said. "There's not a thing wrong with him."
Everyone is a bit skittish about Perez after he pinched the patella tendon in his right knee last Monday night at Minnesota, causing him to miss Wednesday night's game at Colorado. Then, after an MRI came back clean on Thursday's open date, he was back playing Friday night.
But with the temperature forecast for 99 degrees on Saturday and 100-plus on Sunday, Yost decided he didn't want his All-Star catcher playing back-to-back games inside 24 hours. So they had a chat.
Yost: You're getting one of the two days off, what do you want to do?
Perez: Ummmm, ahhhhhh. I'll play the day game.
Yost: OK, fine.
Later, in the dugout before Saturday night's game, Yost was putting Perez on a level with the great catcher Ivan "Pudge" Rodriguez, who spent many of his prime seasons with the Rangers.
"That's what I think: Sal is going to be one of the best catchers ever to come out of Latin America. He's strong, he's energetic, he's durable, he's athletic for a big guy. He's going to be every bit as good," Yost said.
"He's got to stay healthy, right? But he's so durable, he's got great leadership qualities, he's tremendous behind the plate, he's still got huge offensive capabilities. Pudge Rodriguez was great, but I think Salvy's got a chance to be great too. That's just my opinion -- even though it's a bit of an expert opinion."
Dick Kaegel is a reporter for MLB.com. This story was not subject to the approval of Major League Baseball or its clubs.