Holland not dwelling on back-to-back 40-save seasons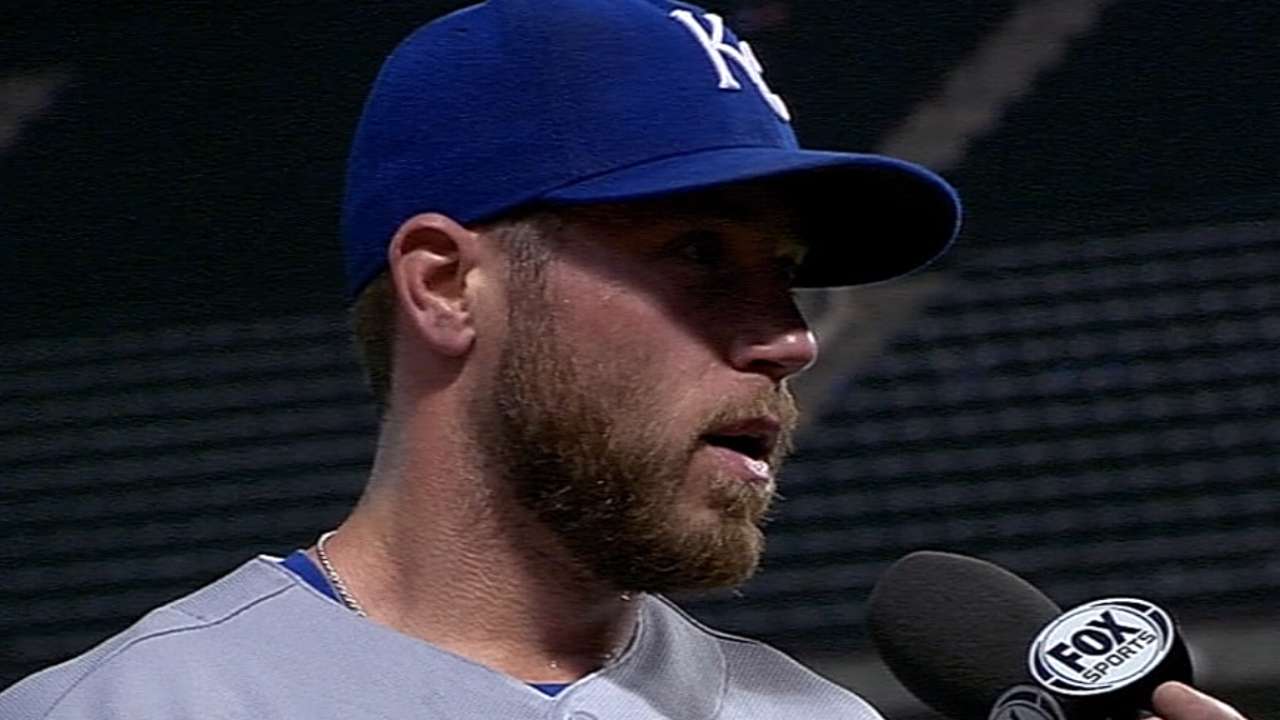 ARLINGTON -- Although Greg Holland is the first Kansas City closer to record back-to-back 40-save seasons since Dan Quisenberry in 1983-84, he's not dwelling on the distinction.
"I really don't think about personal statistics or anything like that during the season because you don't want to get caught up in things like that," Holland said.
"The main thing is we won a lot of games the last two years and had a lot of leads in the ninth inning. Fortunately, I've been the one that's had the opportunity to close those games out. It says a lot about our team and the way we're headed. Other than that, I really don't think too much about it."
Joakim Soria was the only other Royals pitcher to have two 40-save seasons, 43 in 2010 and 42 in 2008. Quisenberry had 45 in 1983 and 44 the following year.
Holland, who had 47 in 2013, led the Majors as of Sunday with his 40.
"Personal stuff is something you look back on when you're done playing," he said. "Even if you just got to play in the big leagues, that's rewarding enough."
Dick Kaegel is a reporter for MLB.com. This story was not subject to the approval of Major League Baseball or its clubs.