Royals great Montgomery returns to TV booth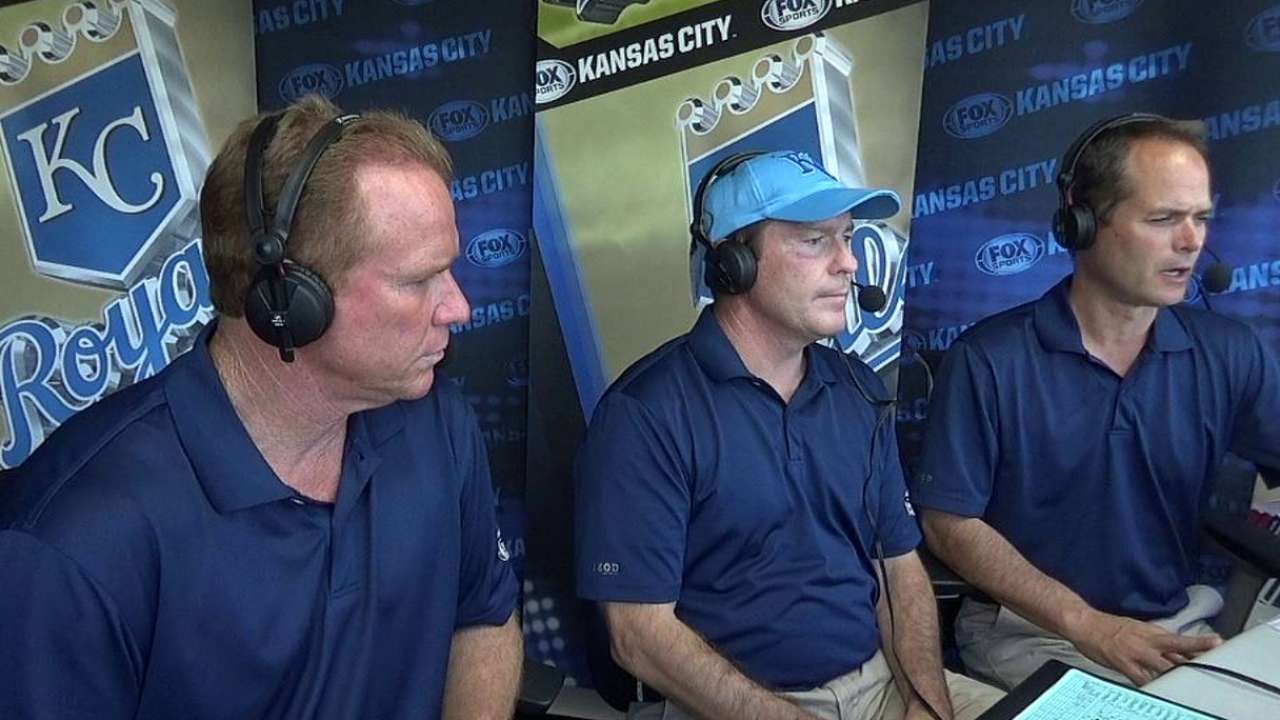 KANSAS CITY -- Royals television broadcaster Jeff Montgomery was back in the booth on Monday night, making a quick recovery from hip surgery.
"It was 12 days ago that I underwent surgery. And literally Day 1 after the procedure, I started therapy, so it's quick," he said.
Montgomery, a Royals Hall of Fame closer, explained that he underwent a hip "resurfacing" rather than a hip replacement.
"The starting pitcher for the Texas Rangers the other night, Colby Lewis, had it done about a year ago today," Montgomery said.
Montgomery, 52, believes his problem, which caused him to limp, was a legacy of a pitching career that included 12 years (1988-99) and 304 saves with the Royals. It was his right hip, used to push off as he delivered a pitch.
The resurfacing involved the insertion of a large metal ball that goes into a metal socket in the hip.
"They basically put you back together. I think it's a more-extensive procedure than a replacement," he said.
During and after his playing career, Montgomery was avid runner. He said he ran for 35 years, four miles a day, 28 days a month. It's expected that he can resume running a year from the surgery
Right now, Montgomery is using a cane to get around.
"I have to intentionally go slow, because I limped for so long, I got bad form in my walking," he said. "It kind of turned into a bad walk, and I have to re-teach myself the good way to walk -- walking straight, level, all those things."
Montgomery missed just one TV game that he was scheduled to work due to the surgery. He decided not to wait until after the season for a very important reason.
"My daughter Ashleigh is getting married three weeks from Saturday, on Sept. 20, and I didn't want to be like limping down the aisle with her," Montgomery said.
Just like a proud father.
Dick Kaegel is a reporter for MLB.com. This story was not subject to the approval of Major League Baseball or its clubs.