Infante gets break while nursing sore shoulder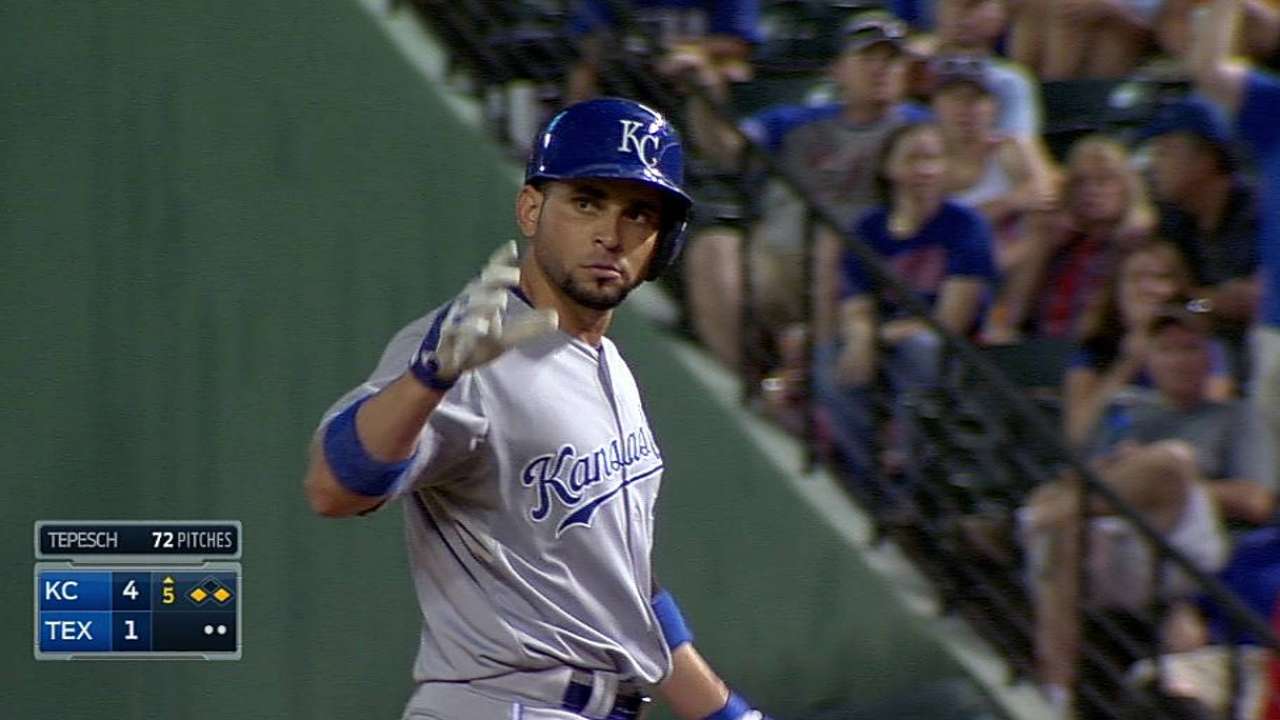 KANSAS CITY -- Second baseman Omar Infante was out of the Royals' lineup on Tuesday night with a sore right shoulder that's been bothering him for about two weeks.
"Omar's got some shoulder inflammation, so we're going to give him a day or two. He's been battling that for a while," manager Ned Yost said. "It bothers him when he throws, not when he hits."
Rookie Christian Colon made his fourth start at second base in the series opener against the Twins.
"Omar's been playing with it for two weeks, but we feel Colon can fill in for a couple days, let him get back to where it's manageable," Yost said. "Two or three days, we'll look at it and see how he feels."
Infante had both a sore shoulder and a sore elbow during Spring Training this year. Earlier in the season, he was struck in the face by a pitch, but he missed only two games.
Yost also had Jarrod Dyson leading off for the third time in four games instead of Nori Aoki, who was stuck in an 0-for-17 skid.
Dick Kaegel is a reporter for MLB.com. This story was not subject to the approval of Major League Baseball or its clubs.