Royals option Crow to clear spot for Hendriks
Former All-Star reliever expected to rejoin KC for Tuesday's contest with Texas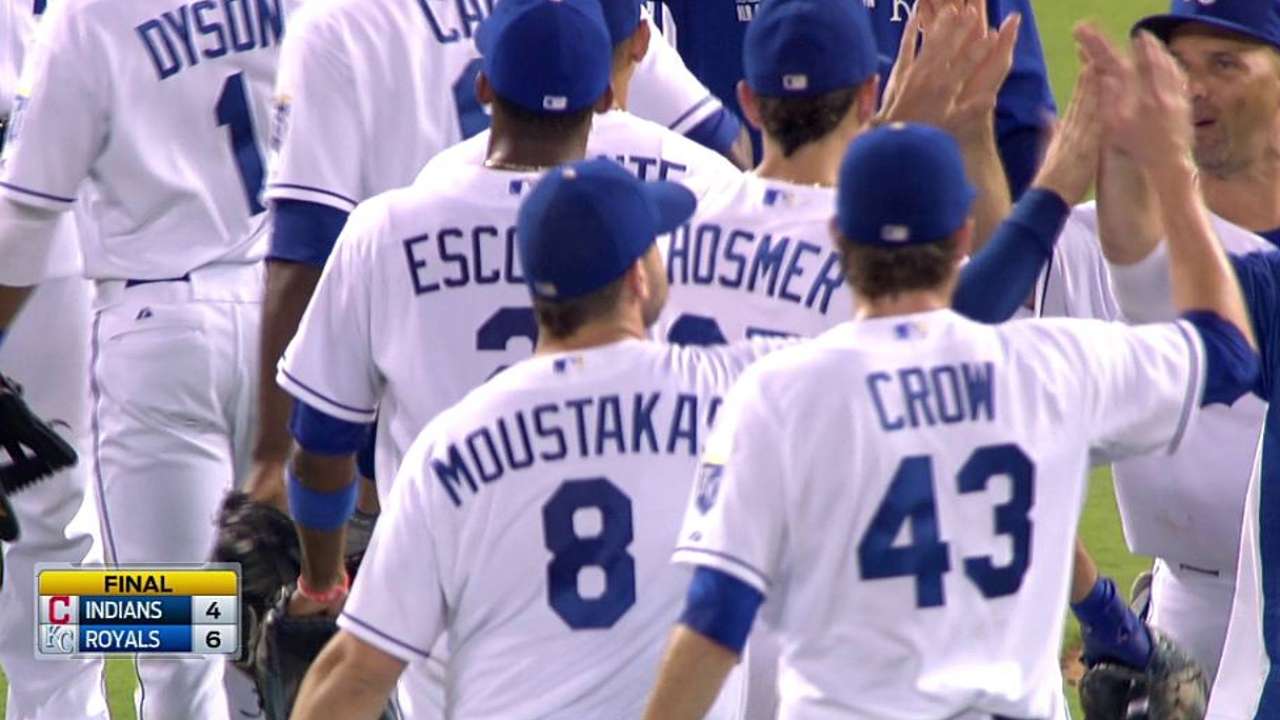 KANSAS CITY -- Royals reliever Aaron Crow understood why, after nearly four seasons in a Kansas City uniform, he was being shipped off to the Minor Leagues.
Quite simple, really. The Royals needed roster space for pitcher Liam Hendriks so he could start Wednesday night's game against the Twins in place of Yordano Ventura, who has a sore back. And Crow was one of the few pitchers who still have Minor League options remaining.
"You can't have a woe-is-me attitude," Crow said. "You just have to go get ready to pitch and do your job."
So Crow will join Double-A Northwest Arkansas until the Naturals' season ends on Monday. He'll pitch for them on Thursday and Sunday just to stay sharp, then he'll return for Tuesday night's game against Texas.
If instead Crow had been sent to Triple-A Omaha and the Storm Chasers made the playoffs, Crow would have to stay the mandatory 10 days required of optioned players.
Relievers such as Bruce Chen and Francisley Bueno are out of options and the Royals didn't want to send out Ventura because they expect him to pitch on Monday against Texas. He couldn't have returned until Tuesday.
Crow, an All-Star as a rookie in 2011, has a 6-1 record and a 3.86 ERA in 59 appearances this season.
"You don't really want to do it, but we did it with Wade Davis last year," manager Ned Yost said. "It's something that you just have to do."
Davis and Louis Coleman were sent off to Class A Advanced Wilmington a year ago, creating roster spots for Danny Duffy and Luke Hochevar, and returned five days later.
Ventura's back was reported to be improving.
"I haven't checked with him yet, but he's got a bounce in his step which is good," Yost said.
Dick Kaegel is a reporter for MLB.com. This story was not subject to the approval of Major League Baseball or its clubs.