Anonymous batboy calls KC's walk-off finish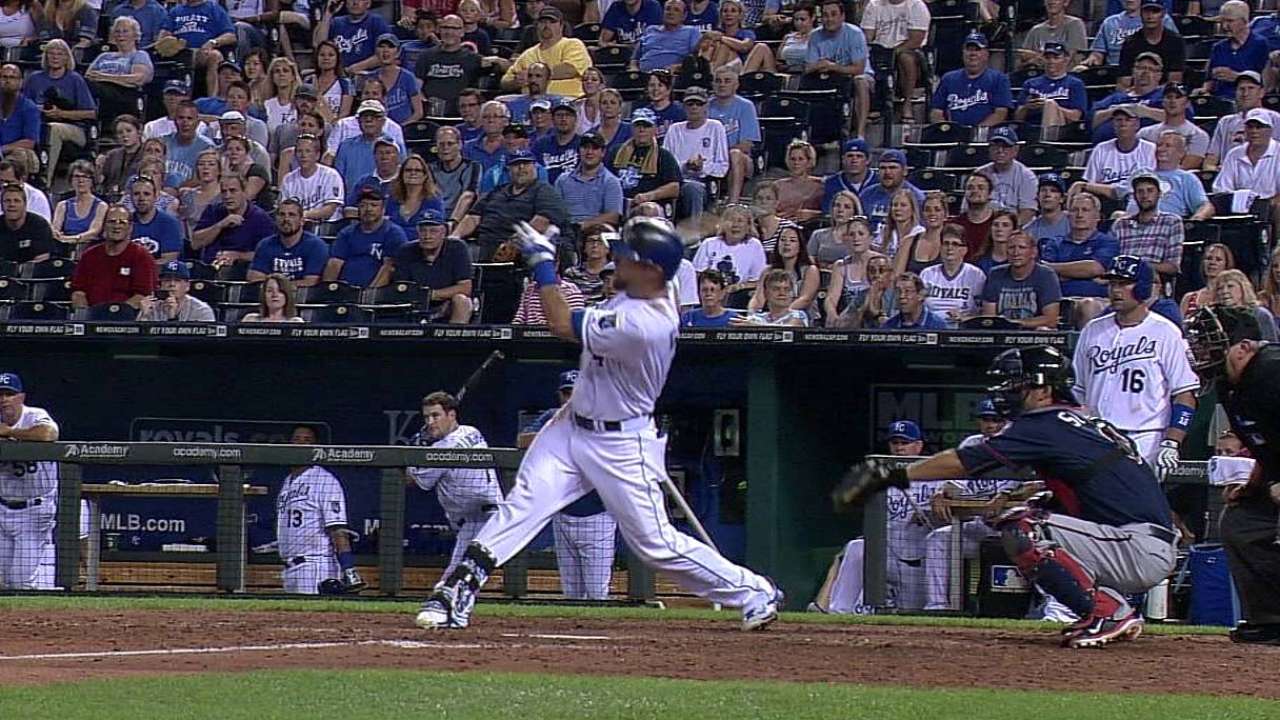 KANSAS CITY -- There was a lot of divination going on before the Royals' walk-off victory on Tuesday night.
Assistant trainer Kyle Turner, as reported here, had ruminated about a "bloop and a blast" before Alcides Escobar and Alex Gordon did just that to beat the Twins, 2-1.
It also turns out that one of the Royals' batboys forecast the ending for manager Ned Yost in the dugout.
"He turned around and said, 'Esky's gonna get a hit here and Gordy's going to put one in the fountains,'" Yost said. "He called it!"
Royals communications chief Mike Swanson said that MLB Network, FOX Sports and ESPN all called on Wednesday, requesting interviews with the batboy.
"The young man, who shall remain anonymous, said 'No way!'" Swanson said.
Dick Kaegel is a reporter for MLB.com. This story was not subject to the approval of Major League Baseball or its clubs.