Yost says he wasn't being critical of KC fans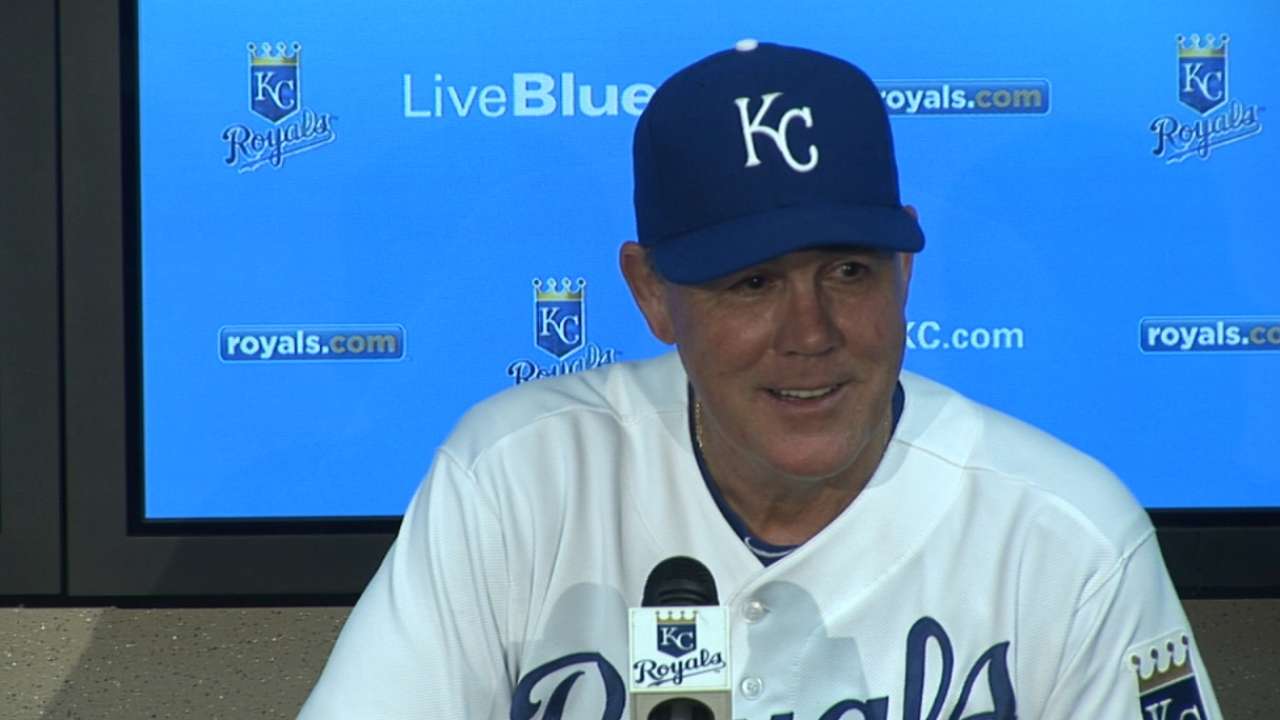 KANSAS CITY -- Royals manager Ned Yost emphasized that he wasn't being critical of fans in his remarks after Tuesday night's dramatic walk-off victory over the Twins.
The game had an attendance of 13,847 as the first-place Royals won on Alex Gordon's ninth-inning home run and Yost took note of that afterward.
"I wasn't criticizing the fans," Yost said on Wednesday. "The two most important things about this for me: One, I don't do it for the money even though the money is good -- and you know I ain't doing it for the fame. I've been to the World Series six times; I know what it feels like. I do this job so they [the players] can experience a trip to the World Series and everything that goes with it.
"And two, for our fans to have that experience. It's a phenomenal experience. It hasn't been felt here in 25 years. That's the reason I do this job -- it's for [the players] and for the fans. I want them to experience what it's like to be involved in a pennant race in September ... and, as a manager, I want every advantage that I can have going into a game and the electricity and the buzz that this fan base can bring is an advantage for us."
Yost's postgame remarks drew critical comment from Kansas City and some national media. He went on a local radio station and discussed the matter on Wednesday morning, but that appearance had been scheduled days before. He also answered questions about it before the game against the Twins.
"Did I want more fans here last night enjoying that game? Yeah. But I wasn't criticizing the fans. I want them to enjoy it as much as we're enjoying it," Yost said. "And there's nothing that makes me happier than looking up on the scoreboard and, when they're panning between innings, to see little kids wearing their Royals hats and their Royals T-shirts jumping up and down and having a ball. There's nothing that makes me happier than walking off the field after a 'W' and seeing our fans cheering and having a great time.
"It's about the fans and I want them here to enjoy this experience with us. Because I have always felt that the fans and the players have a partnership. This a great baseball town. It's always been a great baseball town and it's been a long time since they could really be proud of what's going on on the field. And that's what I want -- I want them to enjoy it."
Dick Kaegel is a reporter for MLB.com. This story was not subject to the approval of Major League Baseball or its clubs.