Yost forecasts KC's postseason pitching plan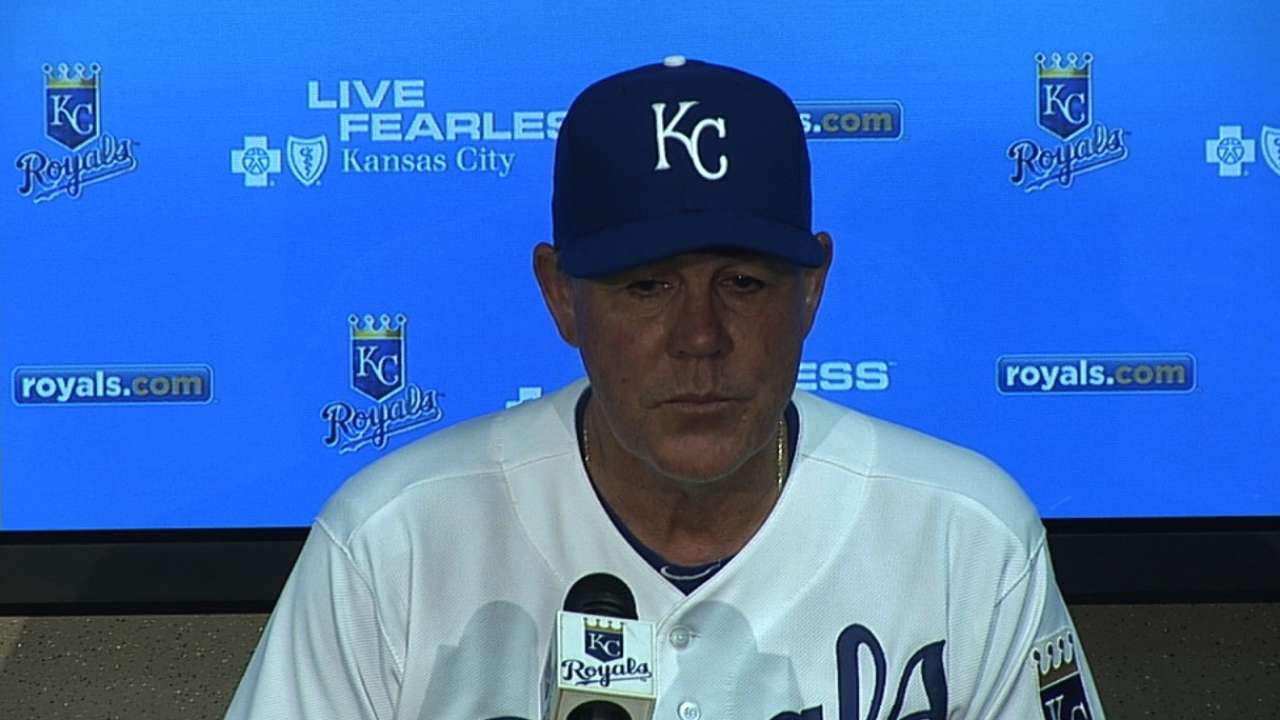 KANSAS CITY -- No surprise that Royals manager Ned Yost is already being asked his postseason pitching plans. He took a stab at it on Thursday.
"If it's a one-game playoff, I think it lines up with [Jeremy] Guthrie, if it's a Wild Card, it lines up with [Jason] Vargas and if we win the [American League Central] division, it lines up with [James] Shields."
Those games would be, respectively, on Monday, Tuesday and Wednesday (or maybe Thursday) and those pitchers happen to be an extension of the rotation that finishes the regular season. Danny Duffy and Yordano Ventura are penciled into the last two regular-season games.
Yost made the calculations during a radio appearance.
"I just told 'em who was lined up, I didn't tell 'em what the rotation is," Yost said. "Everything can change."
Dick Kaegel is a reporter for MLB.com. This story was not subject to the approval of Major League Baseball or its clubs.