Yost: Fans for Indians series were 'unbelievable'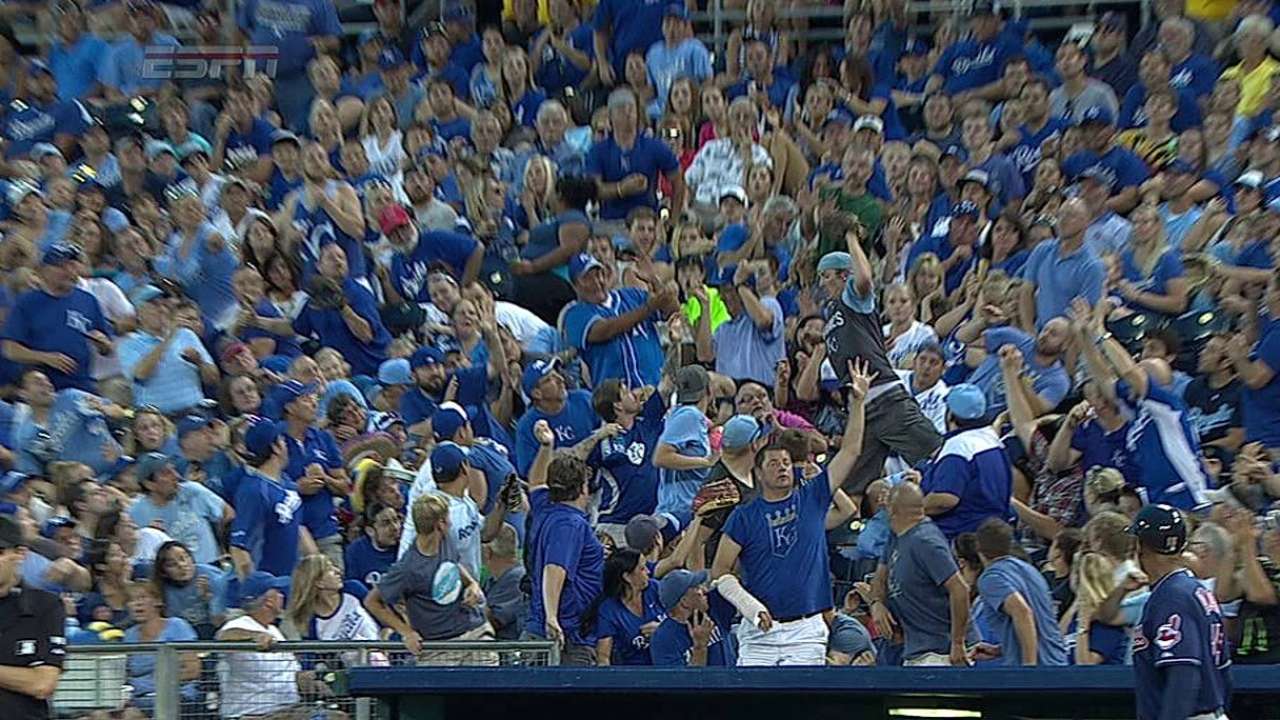 KANSAS CITY -- Sunday night's game that drew 39,009 fans was the third sellout of the season at Kauffman Stadium.
The other sellouts were for the home opener against the White Sox on April 4 (40,103) and the June 20 game against the Mariners (38,475).
The Royals lost both those games. And they also lost the first two games of the Indians series in front of crowds of 31,341 and 35,089. So manager Ned Yost was hoping for a better showing on Sunday night, but the game was suspended because of rain in the 10th inning with the Indians leading, 4-2.
"The crowds were phenomenal. Being happy can't even explain the way that I felt about our fans these three games," Yost said. "It was unbelievable."
Dick Kaegel is a reporter for MLB.com. This story was not subject to the approval of Major League Baseball or its clubs.