Royals to add three as September callups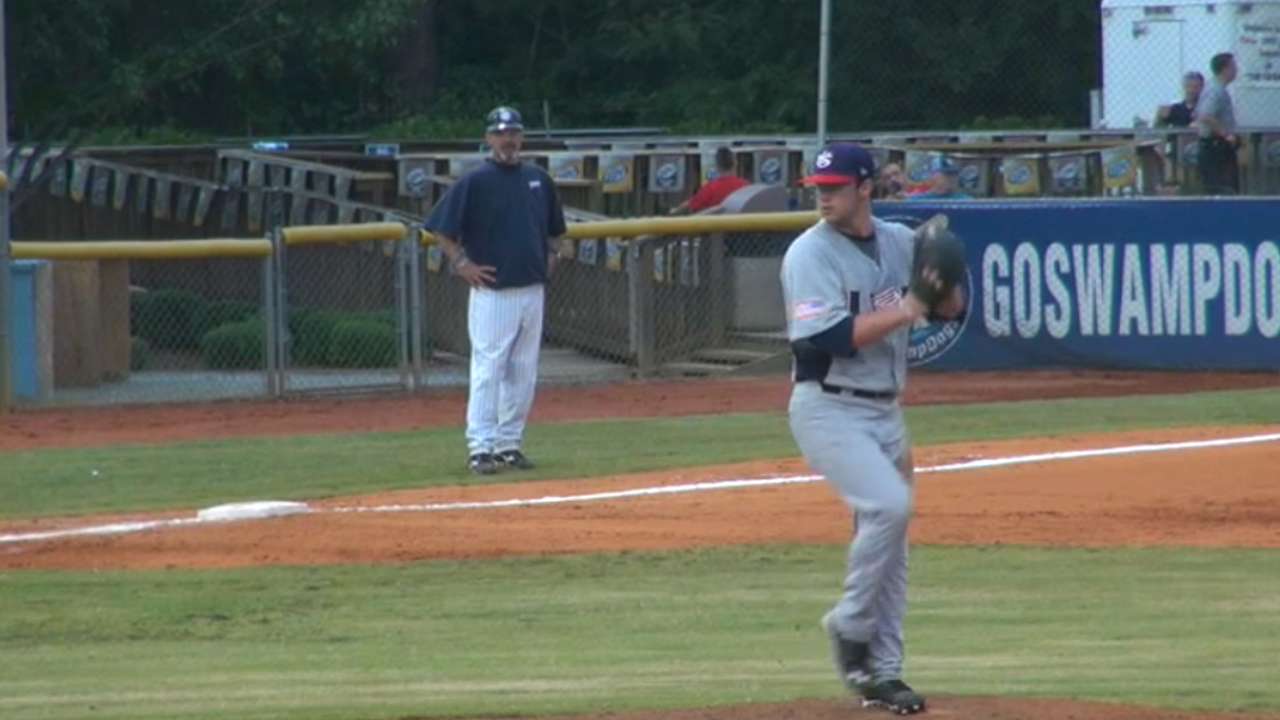 KANSAS CITY -- A left-handed reliever, an outfielder and a pinch-runner are September callups headed to the Royals.
Left-hander Brandon Finnegan and outfielders Lane Adams and Terrance Gore were involved in roster moves announced by the Royals on Sunday.
Finnegan, 21, was the Royals' first-round selection in this year's First-Year Player Draft out of TCU and is the No. 6-ranked prospect in the Royals' system, according to MLB.com.
After signing, Finnegan made five starts for Class A Wilmington and was 0-1 with a 0.60 ERA. Then he was moved to Double-A Northwest Arkansas to work in relief, preparing for a possible callup, and was 0-3 with a 2.25 ERA in eight games.
For both teams, Finnegan appeared in 13 games and had a 1.33 ERA with 26 strikeouts and just four walks in 27 1/3 innings.
Adams, 24, was a ninth-round pick in the 2009 Draft. For Northwest Arkansas this season, he hit .269 with 25 doubles, 11 homers, 36 RBIs and 65 runs in 105 games. He was named to the Texas League postseason All-Star team.
Last year, Adams won the George Brett Hitter of the Year Award in the Royals' system. He was in the Major League Spring Training prior to this season.
Gore, 23, spent most of the season with Wilmington, hitting .218 but with 36 stolen bases in 40 attempts. Promoted to Triple-A Omaha, he hit .250 in 17 games and swiped 11 bases in 14 tries.
With Jarrod Dyson available less often as a pinch-runner because of increased outfield duty, the swift Gore would be available for that role off the bench.
Gore was transferred from the Omaha roster to Northwest Arkansas, and all three players were to be added to the Royals' roster after Sunday night's game against the Indians.
Also due to return to the Kansas City roster from Northwest Arkansas on Tuesday are pitchers Aaron Crow and Liam Hendriks and infielder Christian Colon.
Dick Kaegel is a reporter for MLB.com. This story was not subject to the approval of Major League Baseball or its clubs.