Royals announce instructional league rosters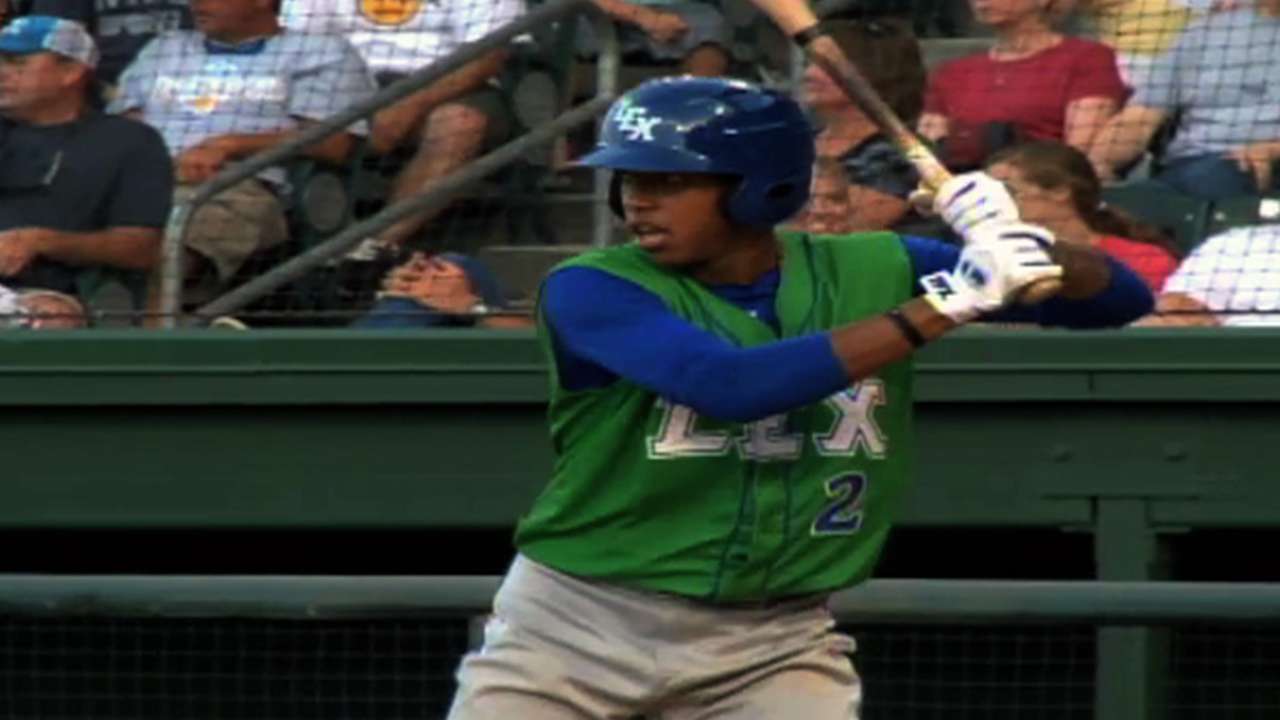 KANSAS CITY -- Nine players from the Royals' Top 20 prospects, as ranked by MLB.com, are included on the rosters for the Arizona instructional league, which begins play in two weeks.
The Nos. 1-2-3-ranked players -- shortstop Raul Mondesi, right-handed pitcher Kyle Zimmer and left-hander Sean Manaea, in that order -- will be on the advanced team at Surprise, Ariz.
Also assigned to the advanced squad are No. 16, outfielder Elier Hernandez; No. 18, second baseman-third baseman Ramon Torres; and No. 20, left-handed pitcher Cody Reed.
The 9-10-11-ranked players were assigned to the regular roster. In order, they are right-hander Foster Griffin, catcher Chase Vallot and right-hander Scott Blewett. All three were chosen in this past June's First-Year Player Draft.
The players will begin workouts on Sept. 15 and games will be played Sept. 22 to Oct. 17. Brian Buchanan will manage the advanced team and Darryl Kennedy the regular team.
A total of 68 Royals Minor Leaguers have been assigned to the instructional league rosters.
Dick Kaegel is a reporter for MLB.com. This story was not subject to the approval of Major League Baseball or its clubs.