Royals, Rangers wear K-Cancer T-shirts during BP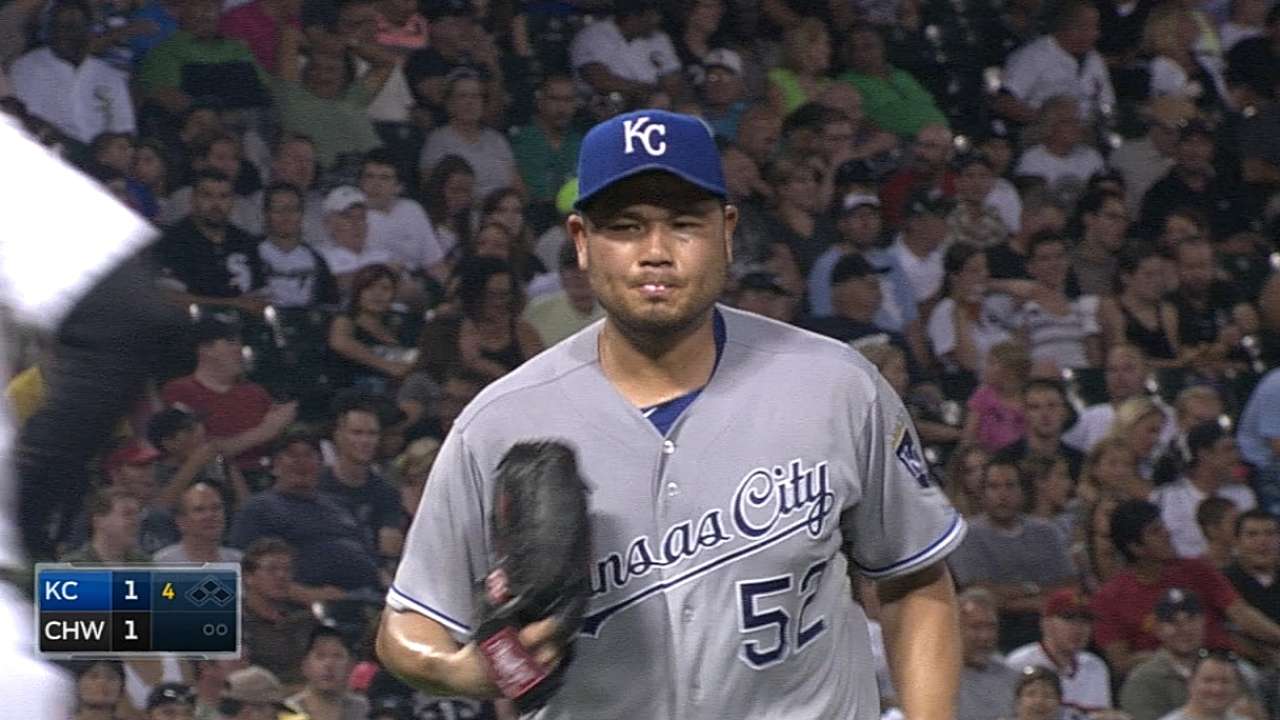 KANSAS CITY -- The Royals and the Rangers wore K-Cancer T-shirts during batting practice and around Kauffman Stadium on Tuesday for a special cause.
It's the "Strike Out Cancer Day" campaign supported by the Major League Baseball Players Association.
"It's just a way to show solidarity among the players to support a good cause," said pitcher Aaron Crow, the Royals' player representative. "Pretty much everyone knows somebody that's affected by cancer. It's just a way to get together and show our support."
The T-shirts, in team colors, feature a backward K, representing the baseball scoring symbol for "strikeout looking." Fans can support the campaign by buying K Cancer shirts at www.108stitches.com.
Proceeds are split between the Jason Motte Foundation and the charity selected by a team member. In the Royals' case it's Friends of Kids with Cancer picked by Bruce Chen.
Dick Kaegel is a reporter for MLB.com. This story was not subject to the approval of Major League Baseball or its clubs.