Butler's role uncertain amid struggles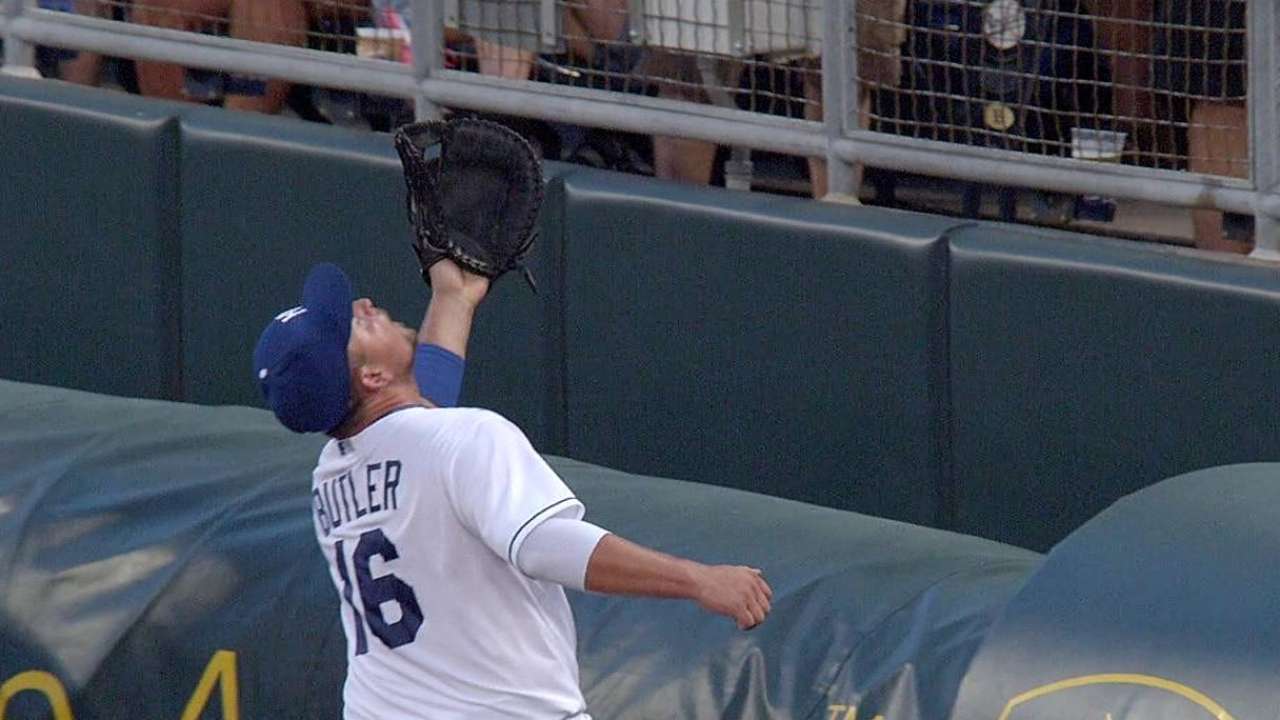 KANSAS CITY -- What's Billy Butler's place with the Royals in September? It's not clear, although he was the designated hitter again in Wednesday night's homestand finale against the Rangers.
"We're trying to get Billy going again, which is important," manager Ned Yost said before the Royals wrapped up a 10-game homestand.
Eric Hosmer returned from the disabled list on Monday to play first base. In the month that Hosmer was out, Butler played first base and had a .288 average, four homers, six doubles and 16 RBIs while the team went 19-10.
The most productive time for Butler, though, was the first three weeks of Hosmer's absense, when he hit .313 and the team went 17-4.
At any rate, Butler cooled off. There are options at DH, notably right-handed Josh Willingham and left-handed Raul Ibanez and Carlos Peguero.
"You know one thing: You've got some good bats on the bench with Ibanez, Peguero and Willingham," Yost said. "Just try to pick spots where you can get 'em a start to keep 'em sharp.
"And, facing a tough lefty, we might put Billy at first [for lefty-swinging Hosmer]. I don't know, it just goes day to day. When we get there, we'll just have to figure it out. But that's what you want. You want to have those weapons to help you win a game."
Yost indicated he'd prefer to stay with the regulars who have carried the club most of the season.
"Billy's got the ability to get hot and carry us for a while," Yost said. "He can do some things offensively, so we really need him. But we're running out of time and we've got to score some runs."
Dick Kaegel is a reporter for MLB.com. This story was not subject to the approval of Major League Baseball or its clubs.