Colon hopes to contribute despite broken finger tip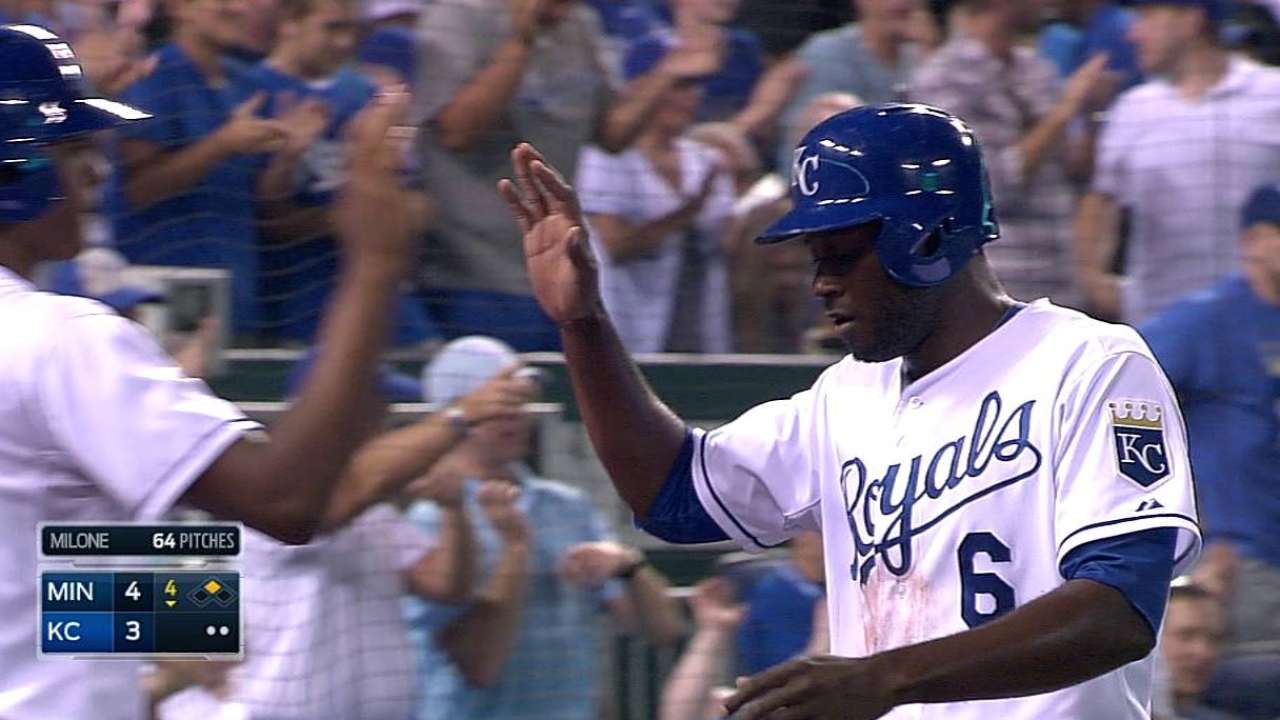 KANSAS CITY -- Christian Colon is restricted, but he's not completely out of the Royals' picture for the stretch run. He can still put down a bunt or pinch-run if needed.
The infielder fractured the tip on the middle finger of his right hand in Tuesday night's 4-3 win over the Rangers and had to leave the game. But he was back in uniform on Wednesday.
"It's a little swollen and we'll just wait for the swelling to go down," he said. "Who knows -- maybe I can throw in seven days."
Playing third base, Colon tried to make a quick play on a grounder and the ball hit his finger tip before it went into his glove. When he tried a throw to second base, the ball went high and wild for an error.
"I didn't have a feel for it. I knew something happened. I went to throw and I really didn't get a good grip," he said.
However, Colon can still handle a bat and run.
"There are still ways he can contribute," manager Ned Yost said. "If we get into a bunt situation, we can use him for that. If we need a baserunner, we can use him for that. The only thing he can't do right now is throw because that puts pressure on the tip of that broken finger."
Colon was playing his 20th game in his first big league season, had a .302 average and was looking forward to a more active role down the stretch.
"It stings a little bit, but at least you can look at the positive," he said. "At least it's not going to be three months."
Dick Kaegel is a reporter for MLB.com. This story was not subject to the approval of Major League Baseball or its clubs.