Kidney stone no longer an issue for Shields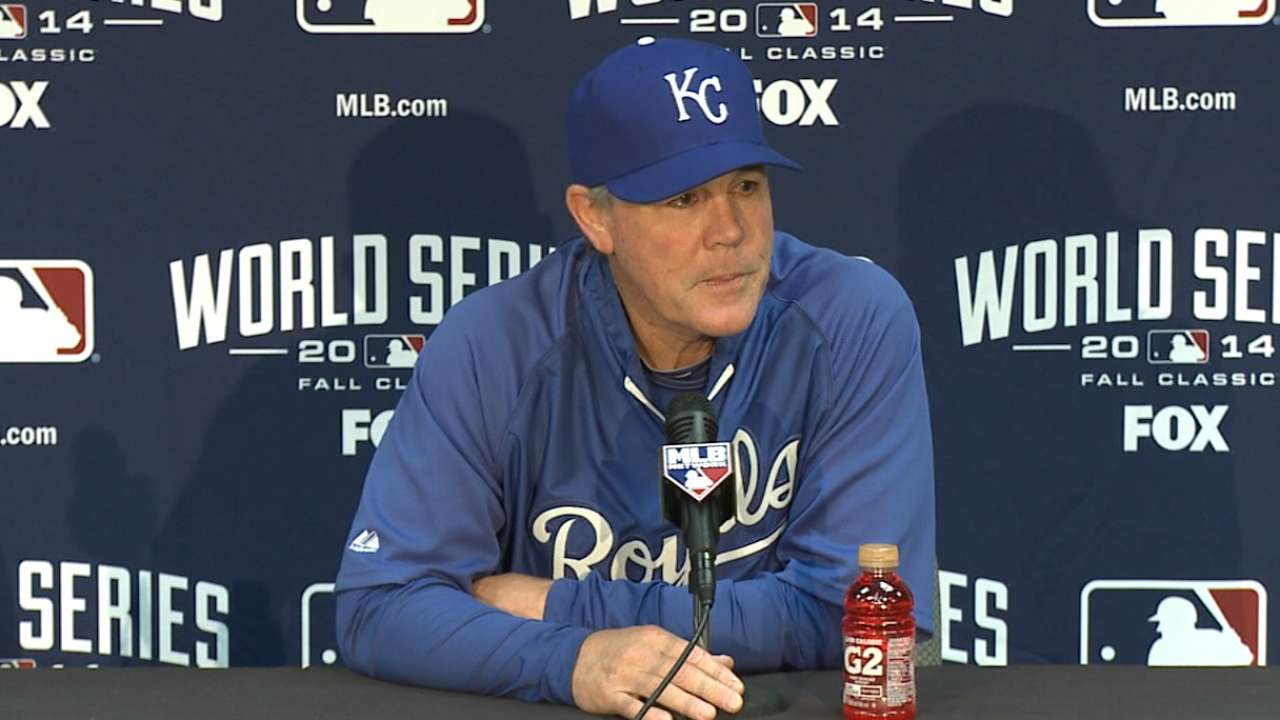 KANSAS CITY -- James Shields went into tonight's Game 1 World Series start for the Royals with the effects of a kidney stone apparently behind him.
Shields' start against the Giants was his first after a 10-day layoff that included passing a kidney stone two days after his last outing. That was Game 1 of the American League Championship Series, in which he worked just five innings, giving up four runs and 10 hits in what became a 10-inning, 8-6 win at Baltimore.
Manager Ned Yost said Shields was stricken on Sunday, Oct. 12, an off-day, and later came under the care of head trainer Nick Kenney.
"Came back the next day, he had thrown up all night and had back pains," Yost said. "Nick, of course, took him straight to the doctor and they got a CAT scan and saw that it was a kidney stone that had been passed. The next day, he came back as good as new. So he's had six, seven, eight, nine days from that point, and it hasn't bothered him in the last eight days, so he's good to go."
The Royals considered starting Shields in Game 4 of the ALCS -- three days after the attack -- but opted to start Jason Vargas instead. Vargas earned a 2-1 victory to clinch the AL pennant.
If a Game 5 had been necessary, would Shields have pitched?
"Yeah, absolutely," Yost said. "He was ready to go. He even said, 'I can pitch Game 4, if you need it.' I said, 'Let's just give you the extra day. It wouldn't hurt anybody.' Vargy was on full rest or more than full rest, and the opportunity to give him an extra day I thought was beneficial, but we didn't need it."
Dick Kaegel is a reporter for MLB.com. This story was not subject to the approval of Major League Baseball or its clubs.